After four years of service, Books & Brews, located on Shelby Street, closed its doors on Aug. 12, according to an email sent out by the Books & Brews team. Owner of Books & Brews Keith Fechtman said the reason for the closure was a mixture between road closures and the COVID-19 pandemic.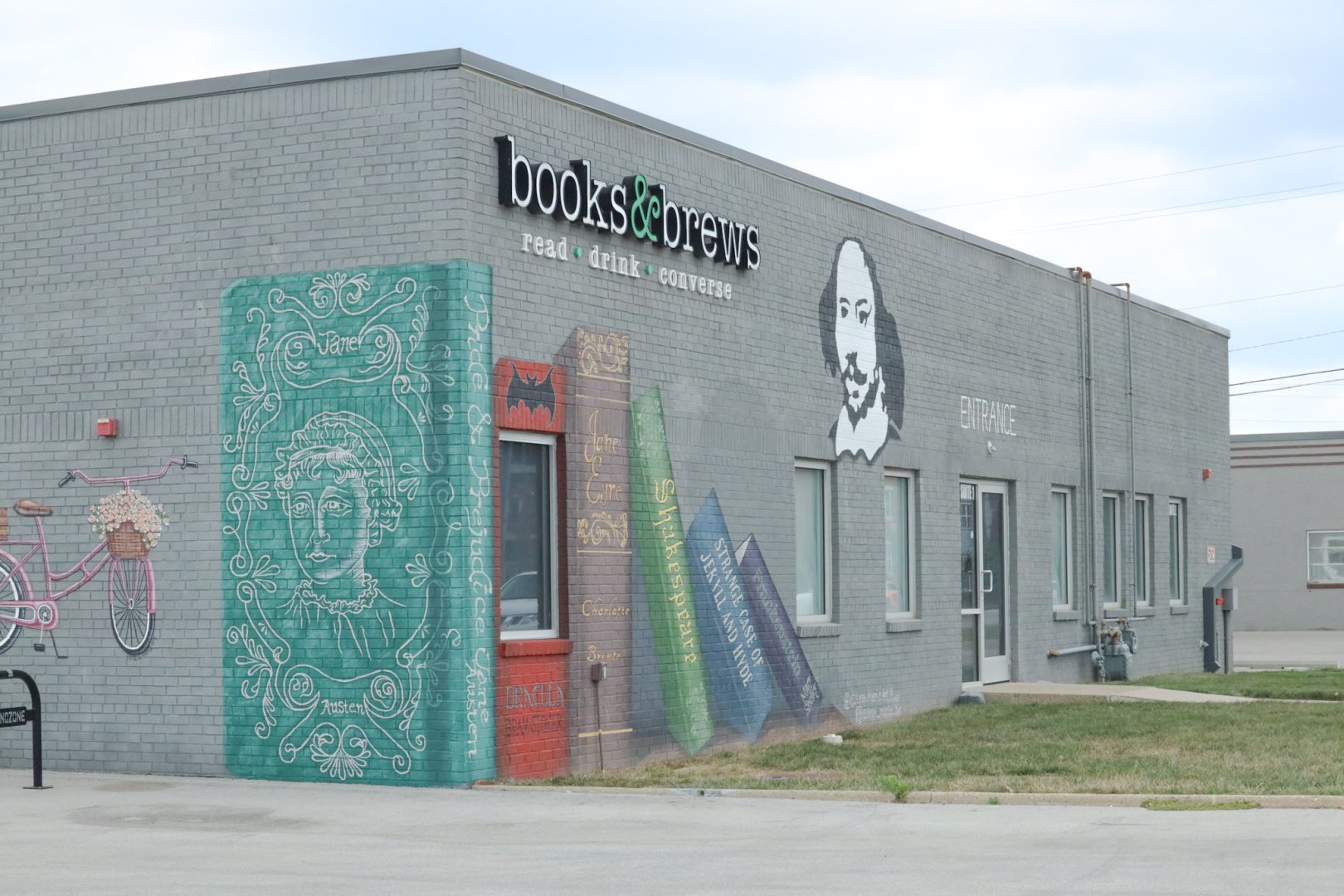 "There's this thing going around, it's got a couple variants, that's called COVID[-19]… So that and the closure of Madison Street, the bridge that they took six months to reconstruct. At the same time, they also were repairing U.S. 31 and Thompson Road," Fechtman said. "So those two in conjunction kept almost all of our southside customers south. They didn't wanna travel north and fight through either a bridge closure or a construction site."
Business had been slow at the location since the start of the COVID-19 pandemic in March of 2020. This is not the first Books & Brews in Indiana to close, as the Noblesville location closed its doors last year in December, according to You Are Current, and the Carmel location closed in September of last year, according to the Indianapolis Business Journal. Fechtman said that the Zionsville location will also be closing at the end of August.
"Before the pandemic, there were [eleven] Books & Brews. In total, not including us yet, they had lost six locations," Fechtman said. "We'll be the seventh location… So the Zionsville one closes on Aug. 26. We close on Aug. 12 and the only ones left will be Brownsburg and Fishers."
Fechtman said that Books & Brews was home to many University of Indianapolis events, such as book clubs, department meetings and student lunches. One of his favorite moments with the university was streaming a football game in the fall of 2019, right after they had opened.
"It was great. We had 175 plus students," Fechtman said. "…It was just great to see the campus have somewhere they could celebrate and have a variety of different food options and watch the game via stream, all those fun things."
Dean of Students Kory Vitangeli said she had known about Books & Brews closing for a few weeks before the closure. She was sad to see a business near UIndy's campus close down.
"We've done a lot of business with Books & Brews for programming and events and catering," Vitangeli said. "I've gotten to know the person that was running it, Keith Fechtman. I was certainly sad to hear that they just weren't able to continue to make it go, but at the same time understand that COVID[-19] and road construction, as he stated in his release about closing, has taken a toll on a lot of businesses."
In regards to university events that were held at the location, Vitangeli said they will find another location to host these events. She said that the Murvin S. Enders Jr. Student Engagement Space in the Schwitzer Student Center can be used as a replacement space for larger events.
Fechtman said that as a business owner, he was sad to see something he put time and energy into shut down. He is sad for the students, faculty and community as well. However, he enjoyed the partnership Books & Brews had with UIndy.
"We just hope that whatever new business comes in here, that UIndy students and faculty still support it," Fechtman said. "Because even though it won't be a Books & Brews, the community really needs some small local businesses around here, especially for the students that need somewhere to either work or be entertained or some kind of activities off campus, something that they can enjoy. We hope that they help support whoever is coming in here next. We just couldn't weather the storm of road closures after a pandemic."