Spring Fling Field Day, held on April 23, was an event hosted by Student Leadership and Activities Board (SLAB), and took place at Schwitzer Park. It was filled with games, food trucks, obstacle courses, crafts and much more, according to the email Kory Vitangeli sent out March 5. Students were able to register for the event online. 
According to sophomore finance major and Finance Chair for SLAB Maggie Viewegh, the event is a tradition at UIndy, but due to COVID-19, it has been challenging to allow campus traditions to continue the last couple of years. Viewegh encourages students to participate in Spring Fling because it is a tradition.
"I would encourage students to come out and check out what is going on. It is a great opportunity to go outside, take a break from school for a Saturday because finals week is approaching and just have some fun," Viewegh said. "I think for me, the last two weeks leading up to finals are probably the busiest weeks of the semester, so it's nice to have a day that's planned by the school and take a break from studying and go out and have some fun with your friends."
Throughout Spring Fling, there will be carnivalesque games for students to participate in, as well as a drive-in movie, snacks, popcorn and soda, according to Viewegh. There will also be a showing of "Spider-Man No Way Home."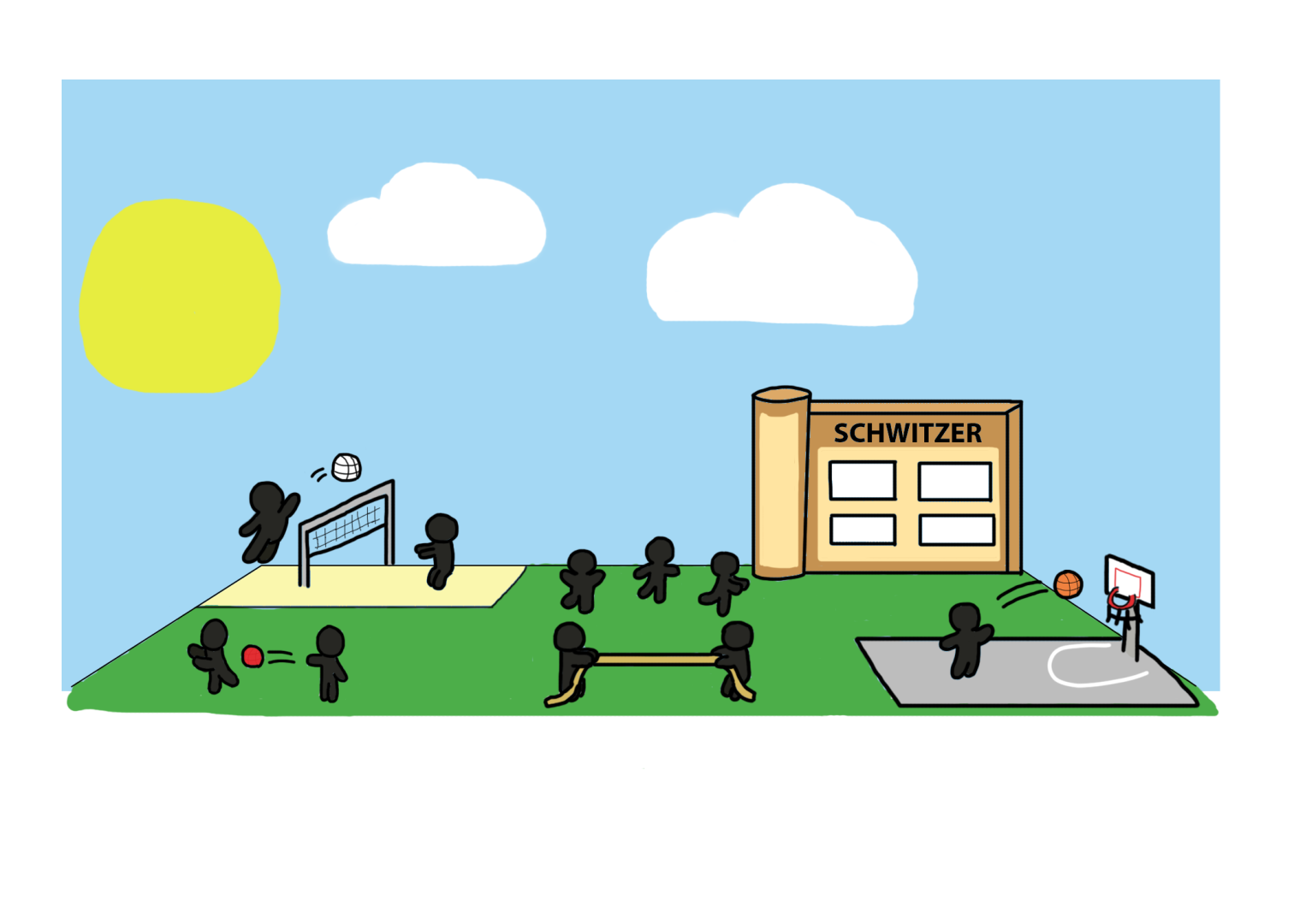 Junior elementary education major and Campus Tradition Chair of SLAB Abigail Postma says the event is a field day setting that is group-based instead of individual activities. There were trophies for the winning teams.
"We are hoping people will bring their friends and it will be collaborative, because based on events we have had in the past because of COVID[-19], you haven't been able to bring outside guests but now, because we are allowing you to [be] outside," Postma said. "Guests [are welcome] and they can come participate as well, which we think students will have a lot more fun with us too."
There were a variety of games and activities for students to participate in, from a mechanical bull ride to tug of war. According to Postma, the event was mainly held in the park alongside the basketball court and volleyball area outside of Schwitzer. 
"One of our students is from Jamaica, and so she is actually running a version of Jamaican freeze tag and she is going to teach students how to play that so students can also learn different cultural games that they can also teach other students later on, which is really exciting," Postma said.
Not only did they offer different cultural games, but there was also a variety of games that are typically played during a field day, according to Postma. The games range from Hungry Hippo Chow Down, a large interactive inflatable based on the board game, to hoop shots on the basketball court. She encouraged people to participate in the field day because it was a fun event.
"We are going to have food and games and after that we are showing the new 'Spider-Man' movie, which was super popular," Postma said. "So we have a feeling a lot of people will enjoy that and so we think that it will be a really big hit so we encourage you to come out."