Black History Month: a time of reflection and celebration as black people look back on things like emancipation, the Civil Rights Movement and the many accomplishments of black men and women around the world, according to History.com. With that being said, the University of Indianapolis is currently hosting different events to celebrate black culture.
In the past few weeks, the university and student organizations have hosted an array of events ranging from movie viewings, lectures and game nights. One event that has taken place is a screening of the movie "King Richard," hosted by UIndy Student Leadership and Activities Board (SLAB) where students could come watch the movie with other students. Another event that has taken place is the "Black Culture Game Night" co-hosted by the Safe Place with Kayla and the Association of Black Psychologists. There has also been a Spirit Week that started on Monday, Feb. 21, which features days with themes like Solidarity Day and T-shirt Day, where the Black Union will be giving out free t-shirts according to the UIndy events calendar.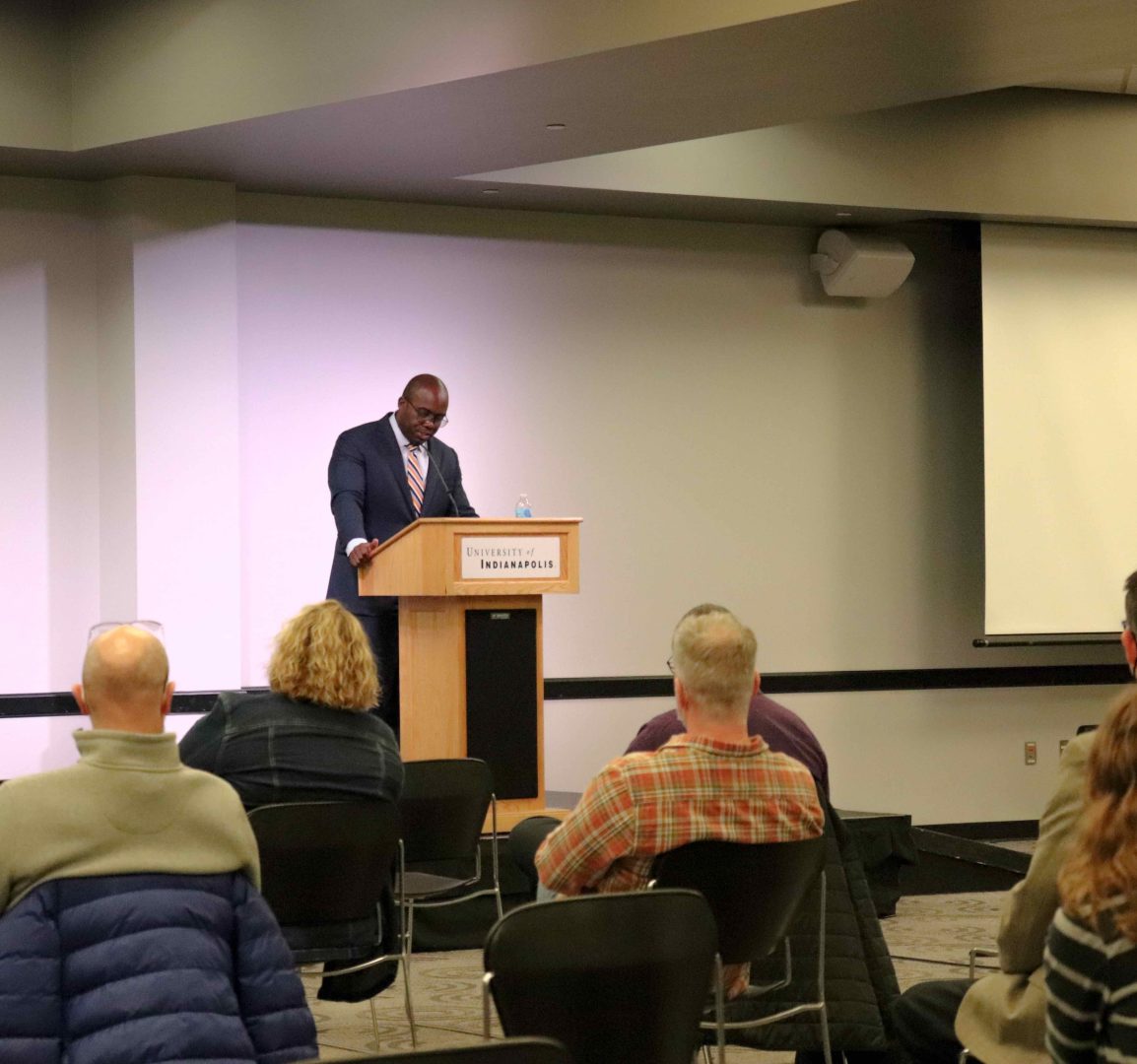 Sophomore supply chain management major and co-coordinator of events for the Black Student Association (BSA) Jimmy Filsaime shared details on another event called the "Black Love" event, which was hosted by the BSA on Feb. 8. Filsaime said this was a blind dating event where students answered questions while blindfolded. He said that so far this was his favorite event as it was filled with fun and good food.
"We come together [to] have fun, eat, laugh and do all kinds of fun stuff, just getting a better community out of the campus life [for] students," Filsaime said.
Junior studio art major and Former President of the BSA Primrose Paul said that to her, Black History Month is a great way for black students to celebrate themselves for who they are. 
"Aside from me feeling like it's the shortest time of the year to have Black History Month, it's also a perfect time to kind of celebrate our heritage and the numerous ways in which we experience being black because we're not all the same," Paul said. "There is so much to being black. Some of us are African by descent, some of us are African American. It's a perfect blend of the two, and we get to come together and celebrate ourselves and just be who we are."
Filsaime said he believes that these events bring a sense of togetherness to the university and help give the black community here on campus a chance to celebrate eventful moments. Paul said these events aren't completely exclusive to students of color and are open to everyone.
"Another thing I would say that we always have a problem with is like whenever we table in Schwitzer [Student Center] and we're kind of trying to have engagement…Students, especially who are not black, feel like they're afraid to ask if they can come," Paul said. "But at the end of the day, we're doing this event not just for a specific group. We do have a specific group in mind, but you're all welcome. Because at the end of the day, we do want to do this all together."
Paul said she is excited for the Multicultural Center to expand and for more to be added to it. According to Filsaime, there is a lot more to come in the next few years from student-led organizations and students can expect more from them in the future.
"The foundation isn't set yet. We're working to make it better than last year and so forth," Filsaime said. "Expect more out of the organizations for semesters to come, months to come; we're getting better."
UIndy is hosting many more events that students can check out to enjoy black culture this month and celebrate Black History Month. In the upcoming weeks, events like the Black Excellence Networking Reception Dinner on Feb. 24 and the Sneaker Ball hosted by Crowe Hall on Feb. 25 will be held. Students can check the UIndy App to learn more about upcoming events.