Liam Price, a University of Indianapolis sophomore swimmer, has a lot of achievements that he is proud of. He has helped to raise awareness by being a Special Olympics Youth Ambassador, and has testified before the U.S. Congress on the behalf of Special Olympics. Price's list of achievements now grows as he prepares to represent Indiana at the 2022 Special Olympics in
Orlando, Fla..
"I was confident that I would make it, but I'm very excited," Price said. "I was very excited when I heard about it because it's given me the opportunity to be at the higher level."
After Price qualified by winning his events at the 2021 Indiana State Summer Games, his parents were informed by Special Olympics that he would be competing at the 2022 Special Olympics, according to Head Swimming and Diving Coach Jason Hite. A formal announcement was made at a ceremony held by Special Olympics Indiana sponsor Duke Energy, Hite said.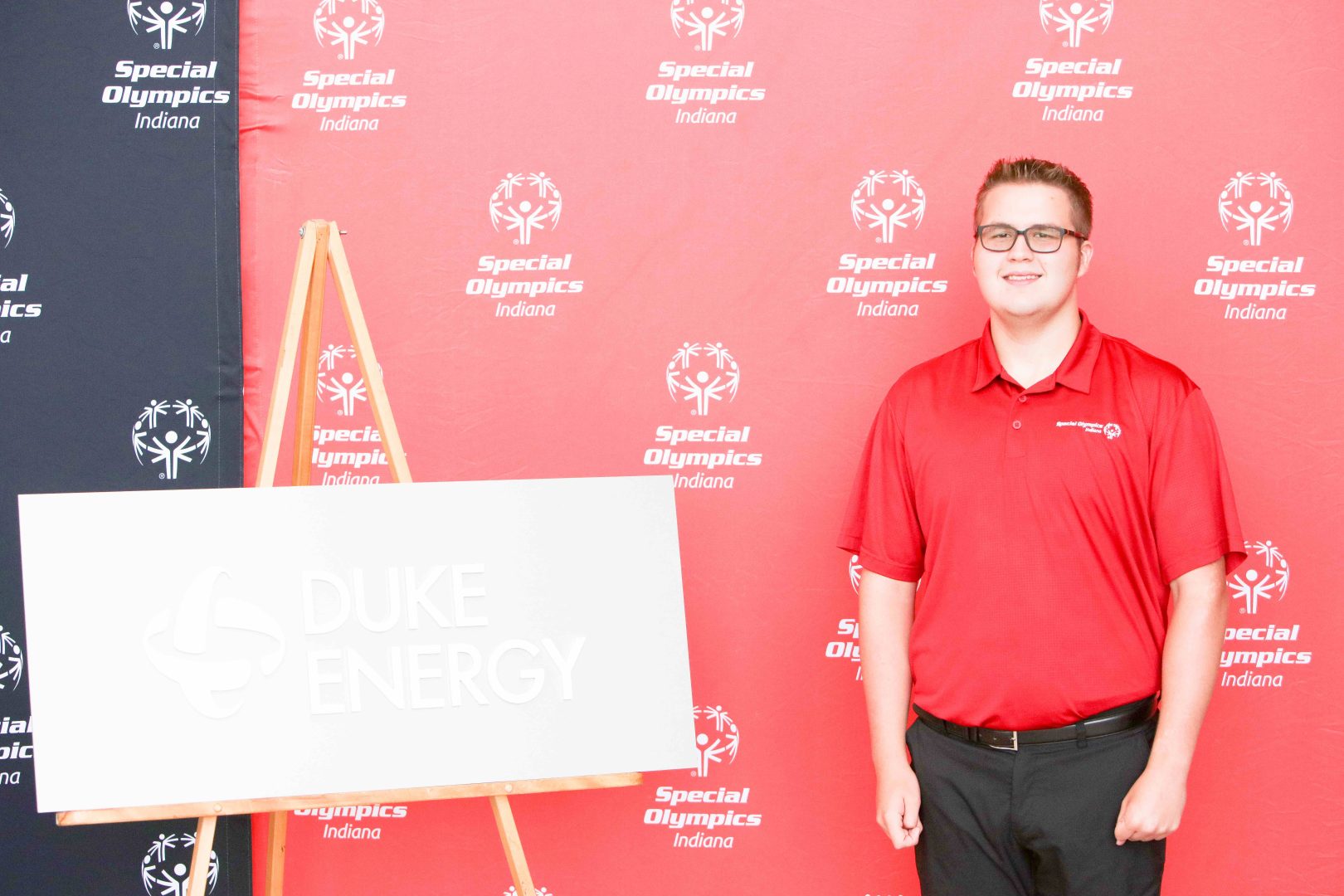 "I was really happy for Liam," Hite said. "It is a lot of excitement… I would say [I felt] pride for him. I don't really do this for me. I do this because I enjoy seeing people have success. And it is a lot of fun to see when something positive happens to somebody on the team. So I know this was something that was a big deal to him so it's a big deal to me."
According to Price, making it to the Olympics has always been a goal of his. It felt like an impossible goal when he was younger, but he said he now knows that it's not. 
"I feel like I'm a hero for doing that [representing Team Indiana]," Price said. "I feel like since I'm considered a hero from doing that, I can always push forward, making a bigger impact. It's giving me more confidence to push forward."
Hite said he's going to continue to support Price in the same ways he supports everybody else that he coaches. This means supporting Price in his training, mental wellness and academics, according to Hite.
"[Price] swims in our college meets, and we're going to cheer for him, just like we cheer for everybody else," Hite said. "I'm going to continue to try to be there for him, coach him, meet him where he is and coach him to get faster and faster in the events that he's going to participate in at Summer Games next year."
Price is in the pool Monday, Tuesday, Thursday and Friday working on his backstroke form with Hite, Price said. He will be competing in the 25-yard backstroke and 50-yard backstroke events, according to Hite. 
"We're going to do a little bit of stroke fixing and making sure that he maintains good fitness and he's staying good in the water," Hite said.
Hite said that Price has grown both as a person and as a swimmer since they first met. He said Price has gained more independence which has helped him become a faster swimmer. He can now go do his workouts by himself and they would be beneficial to him, Hite said.
"He's a great individual," Hite said. "He's got a great heart. He's got a good sense of humor. He does take things very seriously… I think he's become better and more efficient in the water. I think he's become stronger. I think all those things combined have made him faster."
Price wants to set the example for young athletes with special needs that they are not limited to just being a part of Special Olympics. They can create bigger goals, Price said.
"Like me, you can be part of a swim team here at a university," Price said. "… Just show people what you can do and they may invite you on to their team. For instance, like Jason did with me… It's letting me experience a new level of capability."