Despite the majority of fall sports being moved to the spring and continued regulations from the COVID-19 pandemic, the University of Indianapolis athletic programs continued to garner numerous awards. These awards include Academic All-American, Athletic All-American, Honor Roll and even National Champions.
UIndy Women's lacrosse, ranked first in the nation, is one of the athletic programs that houses student-athlete award winners, including senior midfielder Jessica Soenen, who was awarded 2019 All GLIAC Second Team as well as the 2020 Academic Honor Roll. According to Soenen, the past year and a half proved to be unique, but she and her team were able to adapt to the situation at hand. 
"It's nice to be recognized for the work that you've put into it," Soenen said. "It's one of those things where there are so many other girls that have put in just as much work, so as a team we can see the work that is put in by everybody.  It's a team effort, because when you're playing a team sport, it takes everyone to get you there."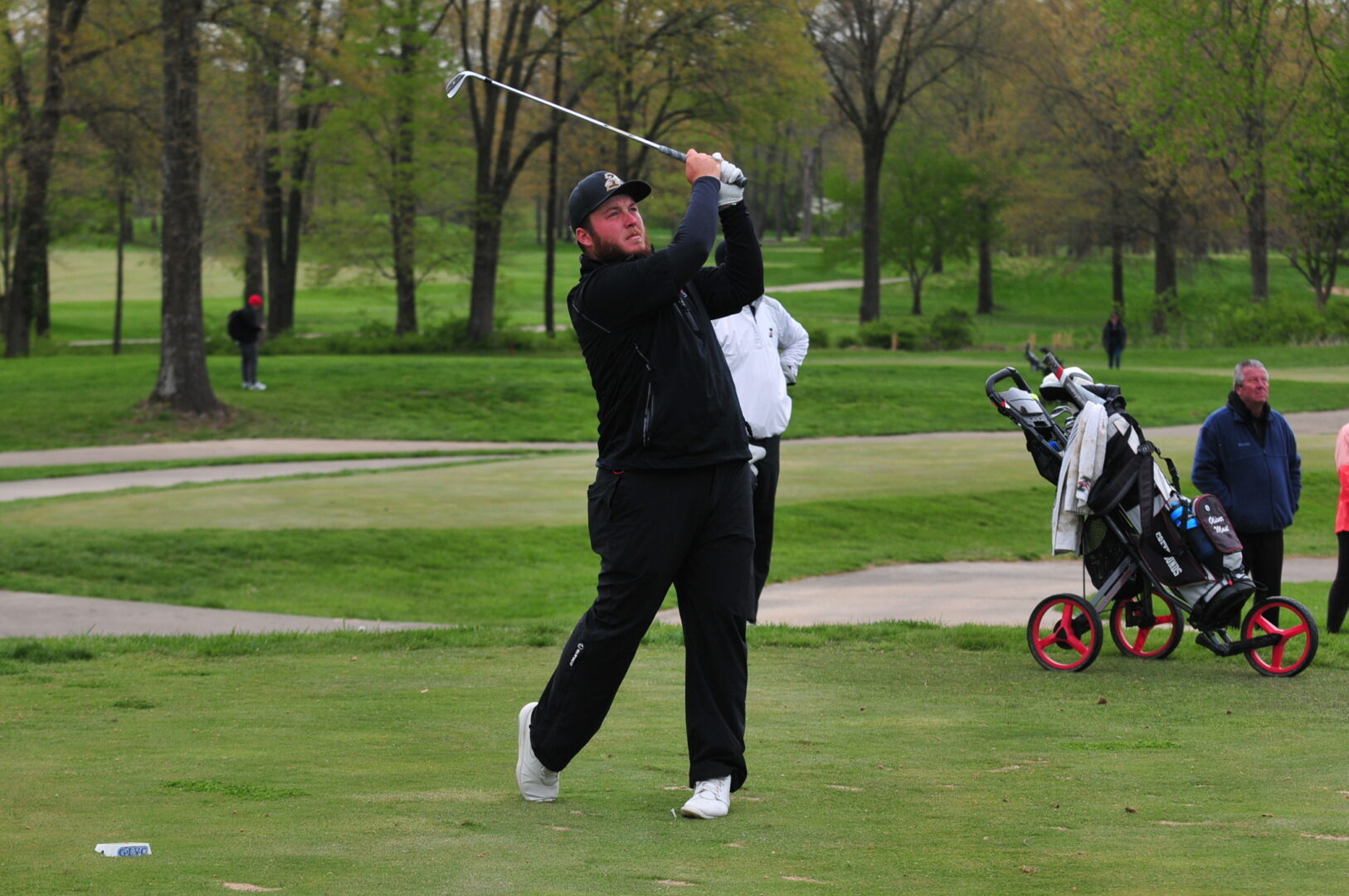 Due to players being taken out of competition for COVID-19 related reasons, Soenen said that it gave other players the opportunity to step up, possibly in a way that they might not have been able to otherwise. According to Soenen, everyone had to push themselves to fulfill their role due to the gaps that impact players left.
"It shows that we as a school, as a whole athletic community, we really care about what we're doing because in a year , like this it would have been just as easy to write it off, to stop and to not do it," Soenen said. "Through all the awards that have been won across the board this year, it really shows that we as a school care about what we're doing and the sports that we are competing in." 
Soenen said it was a whirlwind of a year athletically and academically, but the athletic staff backed up the programs and tried to give athletes as close to a normal season as they could have.
According to Vice President for Intercollegiate Athletics Scott Young, this season was challenging, but UIndy gave students the chance to practice and compete, which is where athletes made the most of their opportunities.
"Everybody really made the commitment to be successful during very challenging times," Young said. "The university gave us the ability to practice and compete, and the students and coaches just ran with that. They're the reason we were so successful." 
Young said that the coaching staff experienced a sort of culture shock as they were forced to change how they operate, but they did an amazing job of that. According to Young, he took on the responsibility of putting UIndy athletics in the best place to be successful and making sure coaches and athletes just had to do their jobs. Putting policies in place, working with sports medicine staff and team physicians provided students and coaches that opportunity, Young said. 
"I truly believe that as the University of Indianapolis, everyone should be focused on winning in everything we do," Young said. "I want all of our student athletes and staff to be winners in everything they do. If you focus all of your life challenges on winning, then you'll be successful." 
According to Young, student-athletes and coaches took more pride in winning their awards this year because of the different challenges that COVID-19 imposed on their respective seasons. As the 2021-2022 athletic season begins this fall, Young said he is looking forward to a closer to normal year and having people in the stands again.
Fifth year men's golfer Oliver Mast said that the 2019-2020 year was both demanding and took physical toughness to persevere. Mast was awarded with the Paragon Award this past season, which is awarded to a student in the GLVC who had high academic, athletic and leadership success, according to Mast.
"I'd like to think that I busted my tail the past four years trying to make myself a better person, better teammate, better student, better golfer," Mast said. "That award instilled some confidence in me,
my leadership abilities, my athletic abilities [and] my drive as far as education goes."
Mast said that he is not the only person on the Men's Golf team that has had success when it comes to these kinds of awards. Younger teammates look at these awards and see what it takes to be a good student-athlete, Mast said. 
"When you come to UIndy, you're going to get a great education, you're going to have great coaches, but you're going to have the chance to prove that you're the best of the best because we are the of the best," Mast said.