For the past five years, the name of University of Indianapolis senior golfer Pilar Echeverria has been surrounded by success. With multiple NCAA Division II Player of the Year awards, a national championship and a top 100 amateur ranking in the world, Echeverria has cemented herself as one of the greatest golfers in UIndy's history.
The Guatemalan native has had a path unlike many other student-athletes at UIndy. Echeverria said she was responsible for her own recruiting and sent resumes and videos to coaches all over the country. According to Head Golf Coach Brent Nicoson, as soon as he saw her swing and was able to talk with her, he knew she was different.
"I saw her swing video on her resume that she sent me, and it separated herself. She did a great job, just like she does in everything else, of putting her resume together …. As soon as I saw her swing for the first time and saw she hit a four iron 200 yards, I was like 'This kid's for real,"' Nicoson said. "Once I was able to get to talk to her, the relationship was built pretty fast, and I knew that was the type of kid we wanted in our culture."
Since being recruited back in 2016, Echeverria has amassed a resume of accomplishments that is unrivaled by any other golf athlete at UIndy. In the 2018-2019 season, she took her game to the next level and won her first WGCA DII Player of the Year Award, an accomplishment she went on to repeat a year later in the 2019-2020 season. However, Echeverria said that the accomplishment that stands out the most in her career is the national championship that she and the rest of the team won during the 2017-2018 season.
"I think the main one is just winning nationals, and we really dominated that year that we won. That tournament we won, I think by 38 strokes. And it was just amazing to see my teammates performing; like we all clicked on that same week," Echeverria said. "And it was just so fun being able to be that confident and just go out and play and knowing that your teammates are going to do great and that you're going to do great as well."
Echeverria's success is not limited to UIndy as she has become one of the best amateur golfers in the world, at one point sitting at No. 69 in the 2020 World Amateur Golf Rankings. This allowed her to qualify for both the 2017 and 2020 U.S. Women's Amateur Championships. Prior to this, she was already a worldwide talent representing Guatemala on multiple occasions on the world stage, according to UIndy Athletics. Echeverria said that she has come a long way from where she once was.
"Honestly, I wasn't that good in high school and I had the opportunity to start traveling when I was in high school for my association. And I think that's one of the big parts of my success is that I was exposed to these pressure situations and these big tournaments very early on in my golf career," Echeverria said. "The Guatemala association has helped me play tournaments … and it's a huge part of my success. Honestly, these last four years is the best golf I have played in my life. So it's been fun watching everything pay off and it's been a long journey."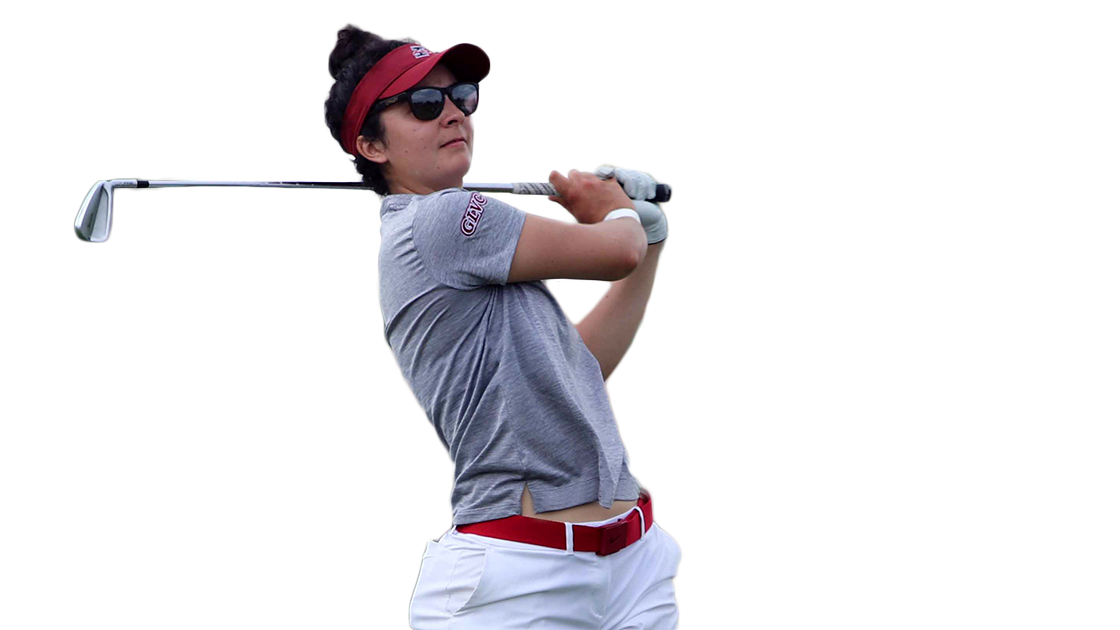 According to Nicoson, something that has set Echeverria apart from others is her attitude towards the game of golf. He said that she is a fun player and does not put too much pressure on herself, tries to have fun with everything she does and that she represents the program well. That is also shown with her interactions with other teams' players and coaches.
"What people don't know, [for] all the other teams in our region, all the other coaches, I would say their favorite competitor to be around and to play with is Pilar, so for other teams and for other schools and other coaches, that should tell you something about the girl," Nicoson said. "So while she's beating most of them, she's their favorite player to play with, she's just so humble … she doesn't want to be given anything. She really is generally a nice kid and generally roots for whoever she plays with, so in her mindset, the only way to win is to go beat them. She always wants to play them at their best and wants to beat them at their best. That's just who she is."
But her personality is not the only thing that has set Echeverria apart, it has been her consistency and ability to train smart that makes her so successful, according to Nicoson. He said that she might not put in the most hours but that she puts in the smartest hours in training, understanding all the different parts of the game of golf, utilizing statistics and other measures in her training. Besides that, he said her ability to accept help and use the resources she has at her disposal is a major factor that makes her special. But over the years her consistency has been one of her best qualities.
"Honestly, it's day in and day out. It's the same Pilar —she's played some great rounds, don't get me wrong. She played a great final round in the 2018 national championship," Nicoson said. "…When she wasn't playing her best golf. She bounced back and had a 66, that was a special round. But I'd say as far as the moment when I knew I had a really special player, it was early. She separated herself her freshman year, just by the consistency level. She was always around par, for women's college golf that is a great number to hover around. She was there every round."
With her UIndy career nearing its end as a member of the No. 6 UIndy Women's Golf team, Echeverria said that this will not be the last time she graces the course. She said that the next step is to turn that top 100 amateur ranking into a professional career and chase her dream. According to Nicoson, he does not have any doubt that Echeverria can be successful at that next level, and that as long as she keeps working hard and using the tools around her, she will find success. Echeverria said that she is going to take her talents to the highest level in golf.
"I'm gonna go ahead and chase my dream. I'm gonna try and go pro this summer," Echeverria said. "And some days it really scares me. Some other days it doesn't scare me as much, but I think it's a good path to take. And it's almost the same feeling I had when I came to college like that same uneasy, scared feeling, but eventually, you're just so thankful that you took that path. And I think being a professional golfer is gonna give that feedback to me."