At the National Speech Championship in March, the University of Indianapolis Forensics Speech and Debate team ranked 15th in the nation overall. Team President and senior psychology and international relations double major Craig Chigadza received multiple rankings, including placing 3rd in Interview Speaking.
"It was definitely a result we worked hard for, we put in a lot of work to get to that result," Chigadza said. "The numbers themselves don't really matter. I believe with or without the numbers, the experience will remain. The numbers are just the cherries on top of the cake."
Due to the remote setup, he said the team has had to adapt throughout the COVID-19 pandemic. He said the team's dedication came into fruition through several placements at the championships.
"We're used to being together, traveling on a Friday afternoon, going to a hotel, checking in, having that team time, going through to a different city and enjoying a different city and so on," Chigadza said. "I think the team as a whole showed some great perseverance, some great determination and just being able to pull through."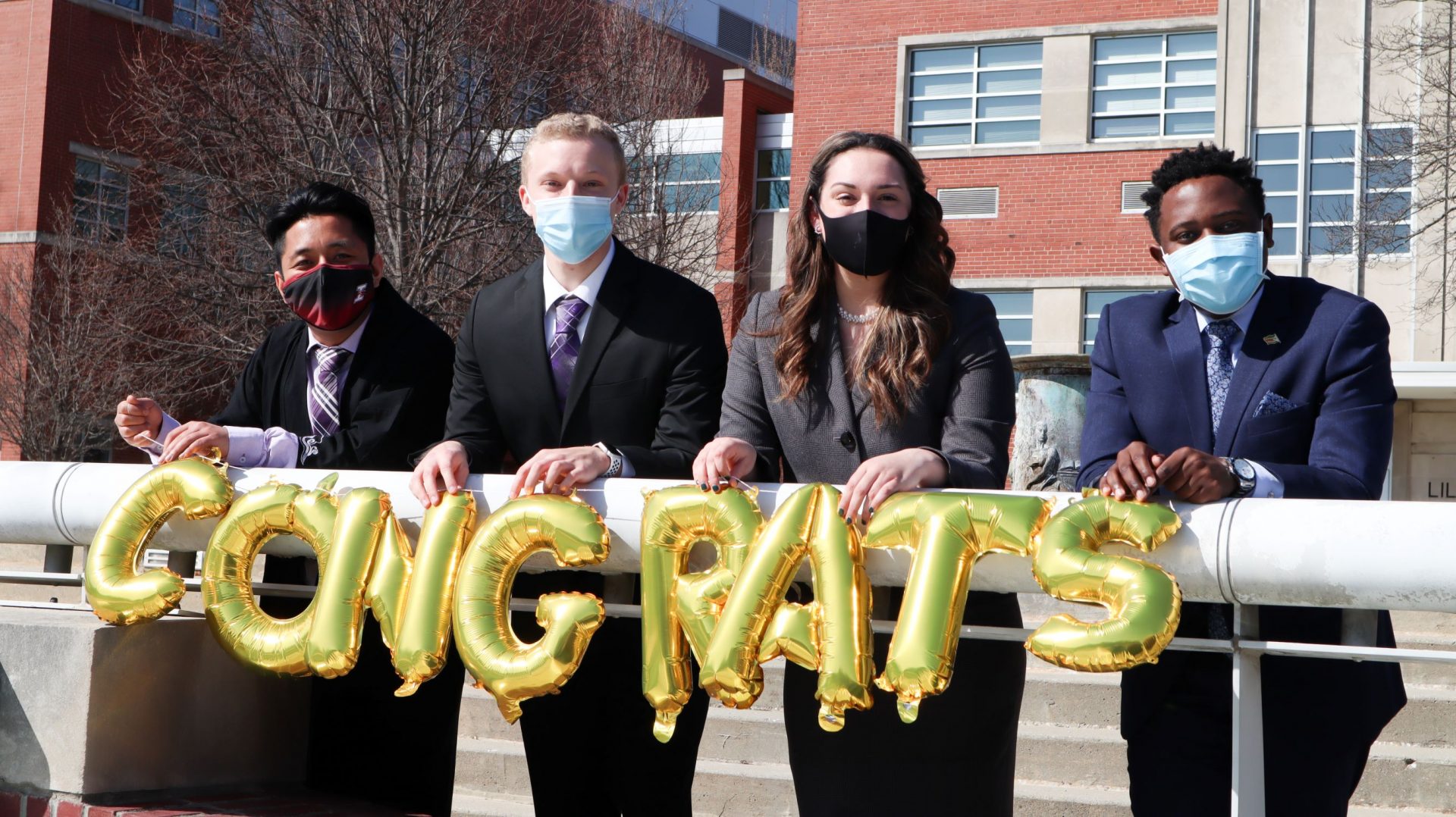 Chigadza said his interest in speech and debate started back in high school. After gaining public speaking opportunities then, Chigadza said he wanted to continue his strides with the UIndy Forensics Speech and Debate team. Scholarship opportunities also sparked his interest, he said.
"[Speech and Debate] gave me an opportunity to be the voice of the voiceless… and just be able to use the gift of speaking that I got to progress and bring to light certain social issues that are occurring in and about our community," Chigadza said.
When preparing for an event like the National Speech Championship, Chigadza said he put in roughly 25 hours per week into his events. In this time, he revised his speech, watched videos of past speeches and went through a repetition phase to best memorize his speech.
Chigadza dedicated his achievement to Team Director and Assistant Professor of Communication Stephanie Wideman. Having held her position for four years, Wideman said Chigadza is the first student she has had on the team all four years.
"I met [Chigadza] at a student fair. We were recruiting lots of students and then he just seemed like he already had an affinity. He had some experience. And so having him come on, we've worked closely together," Wideman said. "It has been a nice ride for him."
Given the impacts of the pandemic, and the team being so young, consisting mostly of sophomores, Wideman said the team ranking 15th in the nation is really special. She said that, while the rankings are important, she does not like the team to focus too much on them.
"Our mantra is to focus on the process," Wideman said. "Because the product is going to come if you put in the work. So if we spend the whole year consistently worrying about 'What is our ranking going to be? What is our ranking going to be?' that is going to do nothing but stress everybody out. So, really, we just focus on every day, making sure we're putting in the work and we're proud of ourselves. And then eventually we get the success that we do."
As a senior, Chigadza said he will be furthering his education in graduate school. Chigadza would also like to continue his humanitarianism by practicing international humanitarian law in law school and beyond. Some of the things he wants to advocate for are refugee rights, community rights and more. He said he will use the experience he gained from the Speech and Debate team to guide him through that next step in his life.
"For the team, I think more success is on the horizon," Chigadza said. "We've got a great team that's going to stay behind and continue to compete next season. A team that's going to continue to grow. I think there are definitely many more lessons to be learned, many more topics to be tackled [and] much more advocacy to be done. And I think the team is definitely placed in a good position moving forward."