On March 11, 2020, the University of Indianapolis Softball Team was under the sun in Winter Haven, Florida. They defeated Urbana University 4-0 before cruising past Upper Iowa University 11-1 to improve their win streak to five games. Life was good, according to senior second baseman Haylie Foster. After arriving back in Indy, they found out their season was canceled.
"…We were just in Florida, everything was perfectly fine. We were playing games, we were traveling on an airplane, no one was wearing masks or anything, and then we got back [to Indiana] and the whole world just shut down," Foster said. "It was just hard to believe and [hard] to wrap my mind around, and then it kind of just sucked because we couldn't really do much because facilities were closed down. Softball was taken out of our hands."
A little over one year later and Greyhound softball is back. They are fueled by dominant play both at the plate and in the circle, leading the conference in multiple categories. Head Coach Melissa Frost and her team are 23-2 and ranked No. 7 in the latest NFCA DII poll. Right now, the Greyhounds are leading the GLVC in batting average, slugging percentage and on-base percentage. They are also among the GLVC leaders in home runs, runs batted in and total bases, according to UIndy Athletics.
"We just are already mentally prepared to go into the box and dominate," Foster said. "I feel like we're just more aggressive. And our coaching staff I know likes to say that they don't want us to waste at-bats, so we're going up there, we're swinging, we're taking our hacks, we're swinging at pitches that we want, and [we're] just putting the ball in play and making the defense work."
UIndy's pitching rotation, which is led by senior ace Hallie Waters, has an average ERA that is currently below 1.25 for the season. Freshman Kenzee Smith is a perfect 9-0 on the year and has an ERA of 1.07. She and Waters have combined for 158 of the team's 161 strikeouts. On March 20, Waters tossed her second career no-hitter in a 10-0 win over Tiffin. After posting a 3.73 ERA as a freshman, Waters's ERA has not risen above 2.00 since.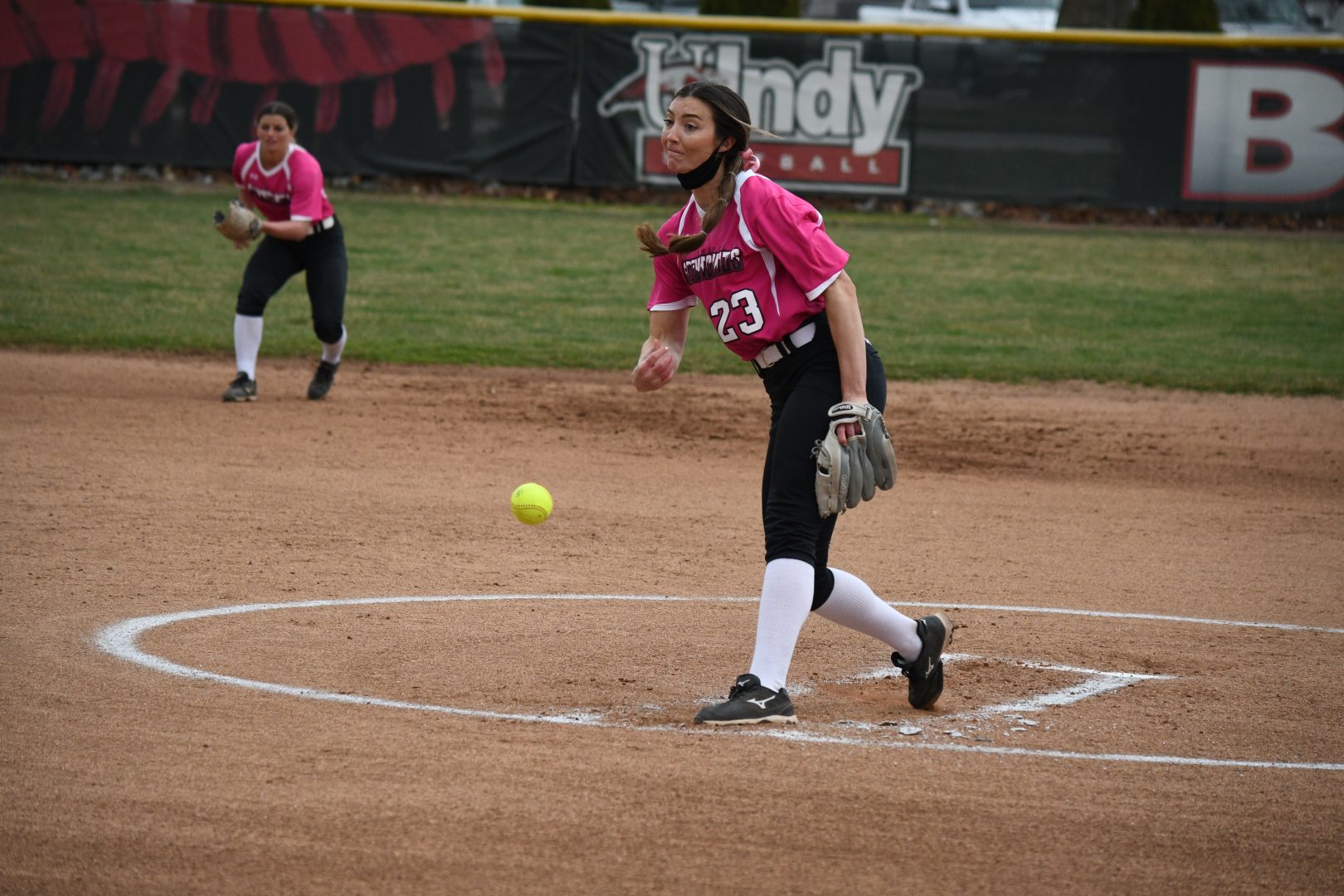 "I think the biggest thing is she's just so commanding and does such a great job preparing and preparing for game day, that she goes out and just executes pitches," Frost said. "It's awesome to see."
Aside from her command and placement, Foster said they believe there is one other thing that makes Waters so good when she steps inside the circle: her velocity.
"She also throws pretty hard," Foster said. "I think it really has to do with her movement, and I don't think a lot of people prepare themselves for faster pitching because a lot of other teams have slower pitching."
The GLVC Tournament runs from May 6-through-9. Following that event are the Midwest Regionals that will take place from May 19-through-21. The 2021 NCAA DII Championship will be held in Denver. Foster and the rest of the Hounds hope to be in the Mile High City in late May.
"Obviously a natty championship [is the goal]," Foster said. "But we're going to strive for conference champs first, well, regular season and in the tournament, and then we'll go from there."