Coming off their first ever NCAA Final Four appearance in 2019, the University of Indianapolis Men's Soccer Team has set another program record with their highest ranking ever, coming in at No. 2 in Division II in the United Soccer Coaches Poll, according to UIndy Athletics. According to Head Men's Soccer Coach John Higgins, this program-wide success over the past two years has been what the team has been fighting for.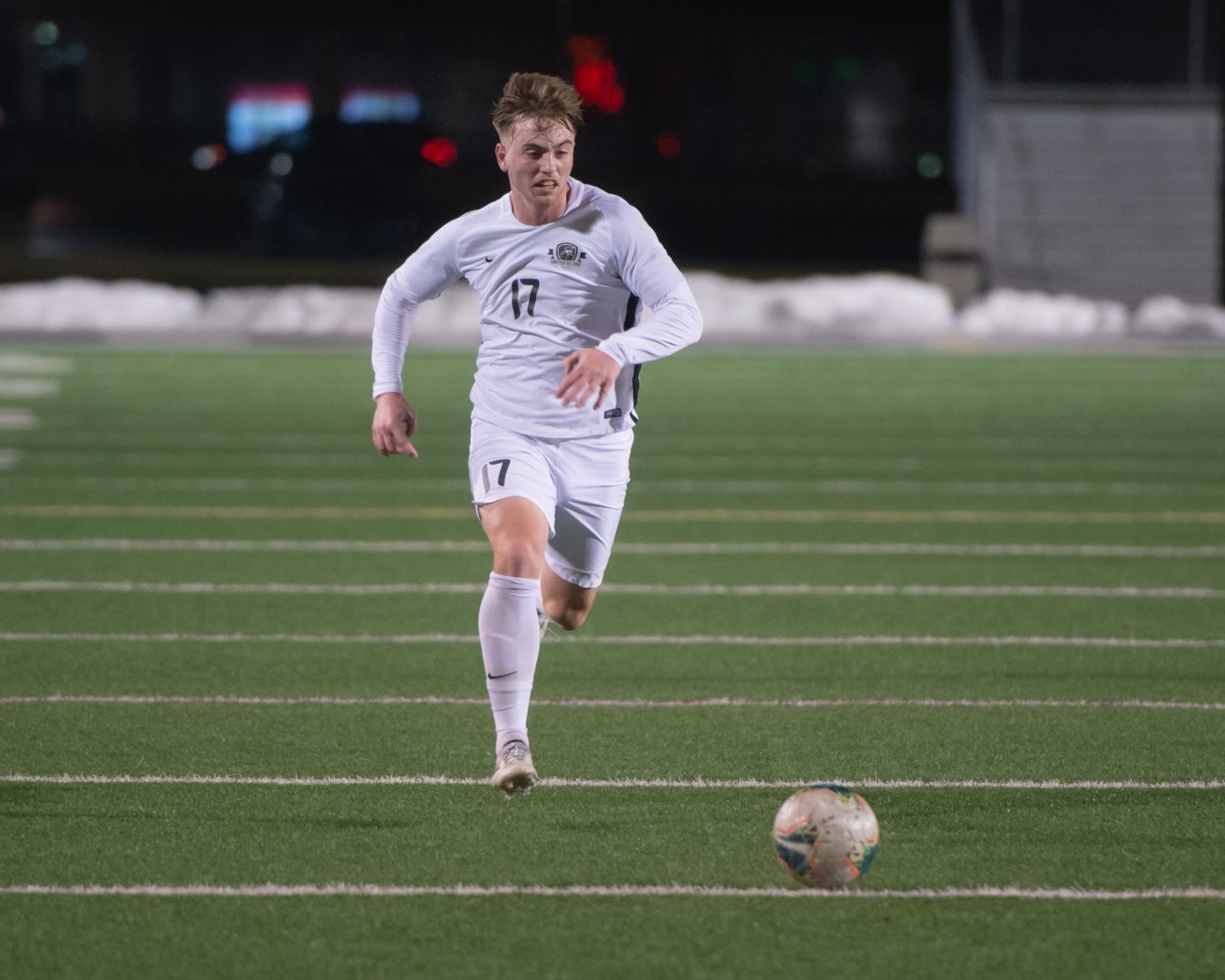 "I wouldn't say it's a massive surprise to anybody. When we recruit these kids, we're selling that narrative, we're selling that we're going to be in final fours, and we're going to win regionals, and we're going to be one of the best teams in the nation, if not the best," Higgins said. "So when those rankings come out, we do speak to the guys about them. And it's one where we don't try and hide from them. We don't try and pretend that they're not there. They mean something."
According to Higgins, the fire and drive that comes from a team that is felt disrespected by rankings is easy to find. He said that for a team to stay motivated when they are at the top, like the Hounds are now, is what really impresses him and that he is seeing that out of his squad this season.
Men's soccer is one of the many programs for UIndy Athletics that is only facing GLVC competition this year due to COVID-19, and so far the Hounds have kicked off the season 3-0 with wins over McKendree University, University of Southern Indiana and Lewis University according to UIndy Athletics. In those match ups, the Hounds have outshot their opponents 40-12, and according to junior forward Alejandro Steinwascher, that offensive pressure is going to be a characteristic synonymous with this Hounds team this season.
"I believe so because obviously we like to keep the ball. We like to possess, [to] get as many shots as possible," Steinwascher said. "The more we have the ball, the less opportunities they get. So seeing that number, it's a confidence booster to know that we're playing well and we're getting the opportunities we need to be able to beat teams."
The team has always been successful on the defensive side of the ball according to Higgins, but the program finds it's best stretches when it has offensive pressure coming from reliable forwards. So far this season that pressure has been from Steinwascher and sophomore midfielder Cole Rainwater with the pair combining for five of the teams total six goals on the season with Rainwater also having the game winning goal against USI, according to UIndy Athletics.
Higgins said that Steinwascher has had a large amount of development from the player he was the year prior, becoming a stronger, faster and a much more physically dominant player this season. Steinwascher is paired up alongside Rainwater, who Higgins said is incredibly good at on-pitch placement allowing him to be in the right positions for easy goals.
"I think in the past you would always kind of look at him [Steinwascher] as a creative number nine [forward] and now we kind of look at him as a big holdup guy that could potentially bully defenders," Higgins said. "Cole's come in and we almost recruited him to be a midfielder for us. And he was such a good finisher in training that right before the first game, we've stuck him up top and he's done everything right. He's super coachable. He's done a good job of holding the ball up, but he tends to just have a knack of getting himself in the right positions at the right time. And that's what he's done with his goals. He scored a couple of tap ins, it's not being anything special, but it's also been something that we've missed in years previous."
The culture of the program has stayed much of the same even with the changing of the captains according to Higgins. On that final four team from the last season, the team was led by forward Javier Steinwascher, the brother of Alejandro Steinwascher, and midfielder Ben Rohdner. According to Higgins, the captains of this year's team are senior back Jakub Olczyk and senior midfielder Vincent Stone and that the difference in leadership from last year to this season is vast.
"They're [Olczyk and Stone] very similar personalities. They're both massively respected by their teammates because they're two of our best players," Higgins said. "They're very different from Javi and Ben in that they're quiet guys that keep themselves to themselves. They're more lead by example type players."
According to Steinwascher, he is going to miss sharing the pitch with his brother Javier this season. He said that he has done his best to fill the role left by his brother.
"Yeah it does [sadden me] a lot because I miss him," Steinwascher said." He [Javier] was a really good player. Great on the field, great leader. I loved playing with him. I played with him for probably about six years. So obviously it is my first year not playing with him and it's different."
In Higgins' eyes, the bigger picture is a national championship. However, this season the team will only get the chance to compete for a GLVC championship due to this season's NCAA tournament being canceled. Higgins said that he wants to use this season as an opportunity to springboard into the fall where the team will have a chance to compete for a national championship. The team would normally train in order to peak toward the playoffs, but the team has a new challenge in that they have to balance fatigue and burnout for the players heading into the 2021 fall season, he said.
"Typically we build up through the spring, have the guys go away and play in the summer, then, come back early and do some of that team building stuff early in the preseason," Higgins said. "This year will be a little bit different. We do need to factor in breaks for the guys so we're trying to schedule that and get the right periodization so that when we do come back in the fall, we're really ready to go."