Last year the women's tennis team made their ITA Division II Indoor Team Championship debut. However, they did not walk away with any hardware and lost to the Hawaii Pacific University Sharks in the first round. But the script was flipped this year as they came in as the No. 4 team in the nation and proceeded to sweep the field with three straight 4-0 wins, leaving Edmond, Oklahoma as the ITA DII Indoor Team National Champions, according to UIndy Athletics. Women's tennis head coach Malik Tabet said he couldn't be more proud of his team achieving such a huge victory.
"Our first national title as a team," Tabet said. "It's a great way to keep building this program."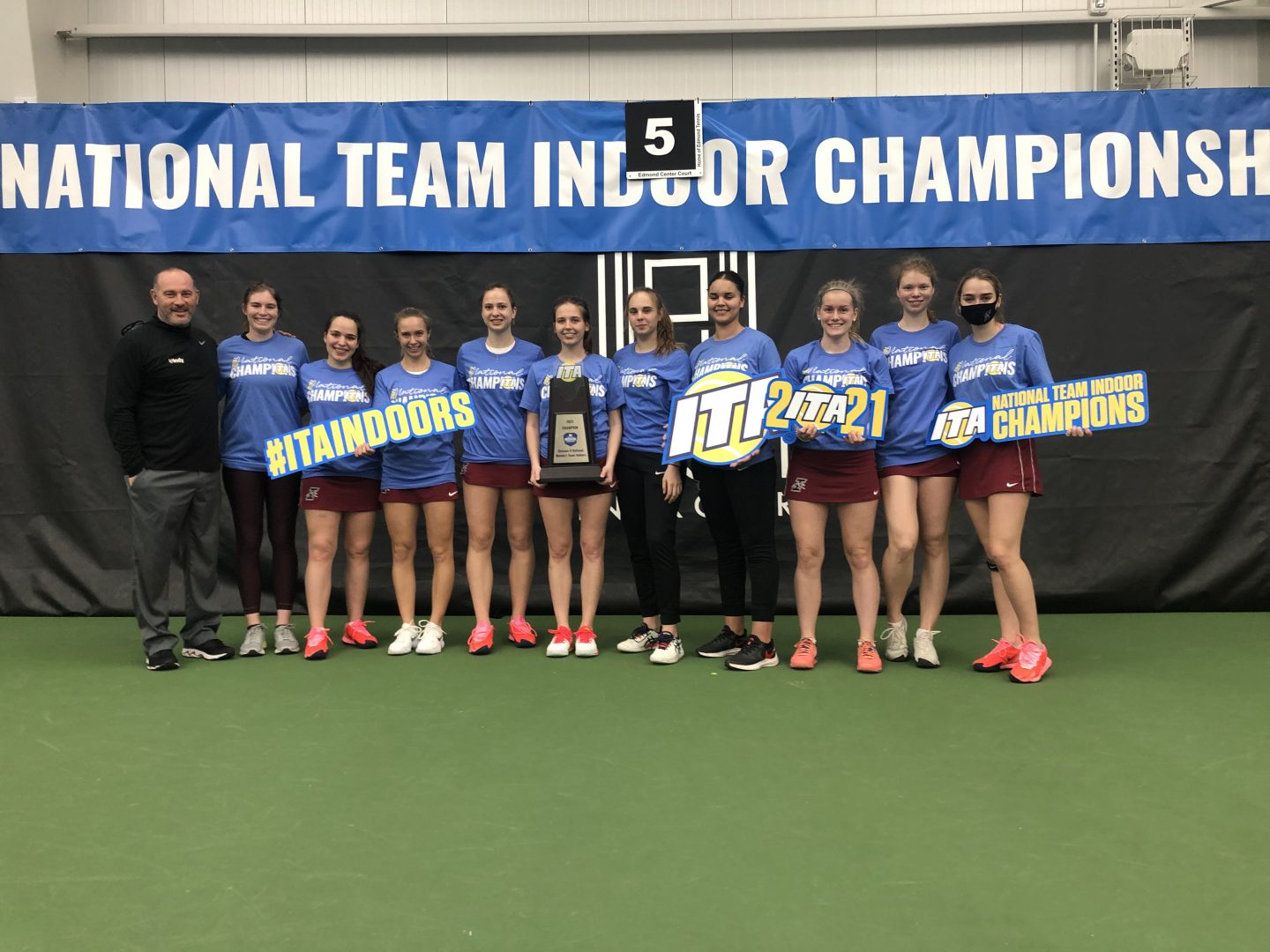 The Greyhounds walked through the tournament beating Midwestern State University, Central Oklahoma University and, finally, GLVC rival Southwest Baptist University in the finals.
UIndy jumped out to an early lead in the last match of the tournament against SBU, securing two doubles victories to earn the team's first point. Doubles partners, seniors Alina Kislitskya and Kristina Lagoda, won first and were followed by junior Maria Solnyshkina and sophomore Sofia Sharonova to secure the point. The Greyhounds maintained their dominance going into singles with Novikova keeping the team's momentum going as she won in two consecutive 6-0 sets. She was followed by Lagoda, who identically delivered two consecutive 6-0 sets. Sharonova won her first single set 6-4, but she was on the verge of losing after dropping four games. She did, however, find her stride in the second set, which she won 6-0.
Just like that, the Greyhounds were crowned champions and held the ITA trophy over their heads. When facing SBU, a team they have defeated before, Tabet said his players did an excellent job of stepping up.
"My players, it was a final, so they did not want to take any chances to lose," Tabet said. "It's also a great way to show how strong our conference is. We had Southwest Baptist in the final of the national championship which is a great representation of our conference."
According to UIndy Athletics, junior Nikol Alekseeva led the team, being No. 1 in both singles and doubles, and has yet to lose a match. According to Alekseeva, the victory feels fantastic, but the team felt a little pressure heading into the tournament because they were the top seed and had to prove that they deserve their spot. She said the team is overjoyed with their accomplishments in what has proven to be a challenging year due to the pandemic.
"We are very excited and very proud of ourselves because we did a hell of a job. We worked hard for it for two months," Alekseeva said. "We were preparing, practicing, working out. We were preparing mentally for it. And how we did, it was amazing."
Alekseeva said the win boosted the team's confidence. Although the victory feels terrific, according to Alekseeva, the work does not stop heading back into the rest of the season.
"It's not like we won now, so now we're going to win everything. It doesn't work that way," Alekseeva said. "We know that we're going to work hard. We're going to push ourselves, but this [win] will help us feel like we can do everything, that we can make it."
Tabet said the team's mindset for the remainder of the season is to return and focus on the various goals they want to achieve, as well as recognize that they have areas upon which to build.
"My players unfortunately have a coach that is never satisfied," Tabet said. "Not that we always look for perfection in tennis, but we always try to get better as a team… And hopefully, now we can start looking at peaking for the conference championship and the national championship in May."