Editor's Note: This is the first in a two-part series about the state of the University of Indianapolis heading into 2021. The second, and final, part will be published on March 10.
2020 was a year full of events that led to unprecedented changes to the lives of students, faculty and staff at the University of Indianapolis. Among the changes imposed by the COVID-19 pandemic and the nationwide reckoning on racial justice, the university also dealt with staffing changes among the highest levels of its administration.
Former Executive Vice President and Provost Stephen Kolison, Jr. announced he would be leaving after nearly three years at the university in June 2020, leading to University President Robert Manuel asking Mary Beth Bagg to assume the role of interim vice president and provost. Fast forward to now, in February 2021, and Manuel said he is hopeful about UIndy's future.
Tuition
In December 2020, UIndy announced that tuition, room and board and other fees would increase for the 2021-22 academic year. Following the announcement, several students voiced criticism about the increases on the UIndy App. Manuel said that when it comes to the increase in tuition and other rates, caring for students is the most important thing for UIndy.
"Going into the conversation about what we needed to do, the first question we had was 'How is this going to impact our students?'" Manuel said. "The second question we had was 'How do we find more dollars to help our students who are here needed to continue their education if we increase the tuition?' But the third question is, the cost of COVID — the cost of doing the kind of education that you're experiencing now — is actually far more expensive than the traditional way."
In order for UIndy to continue to provide the care for students that it has, and to help students continue to progress through their degrees, Manuel said the university needed to raise tuition. He said that UIndy is one of the least expensive private institutions in Indiana, and while other institutions may be freezing their rates, their rates are less of a percentage rate. UIndy's dollar amount for tuition is $15-$20,000 less than other institutions in the state, according to Manuel.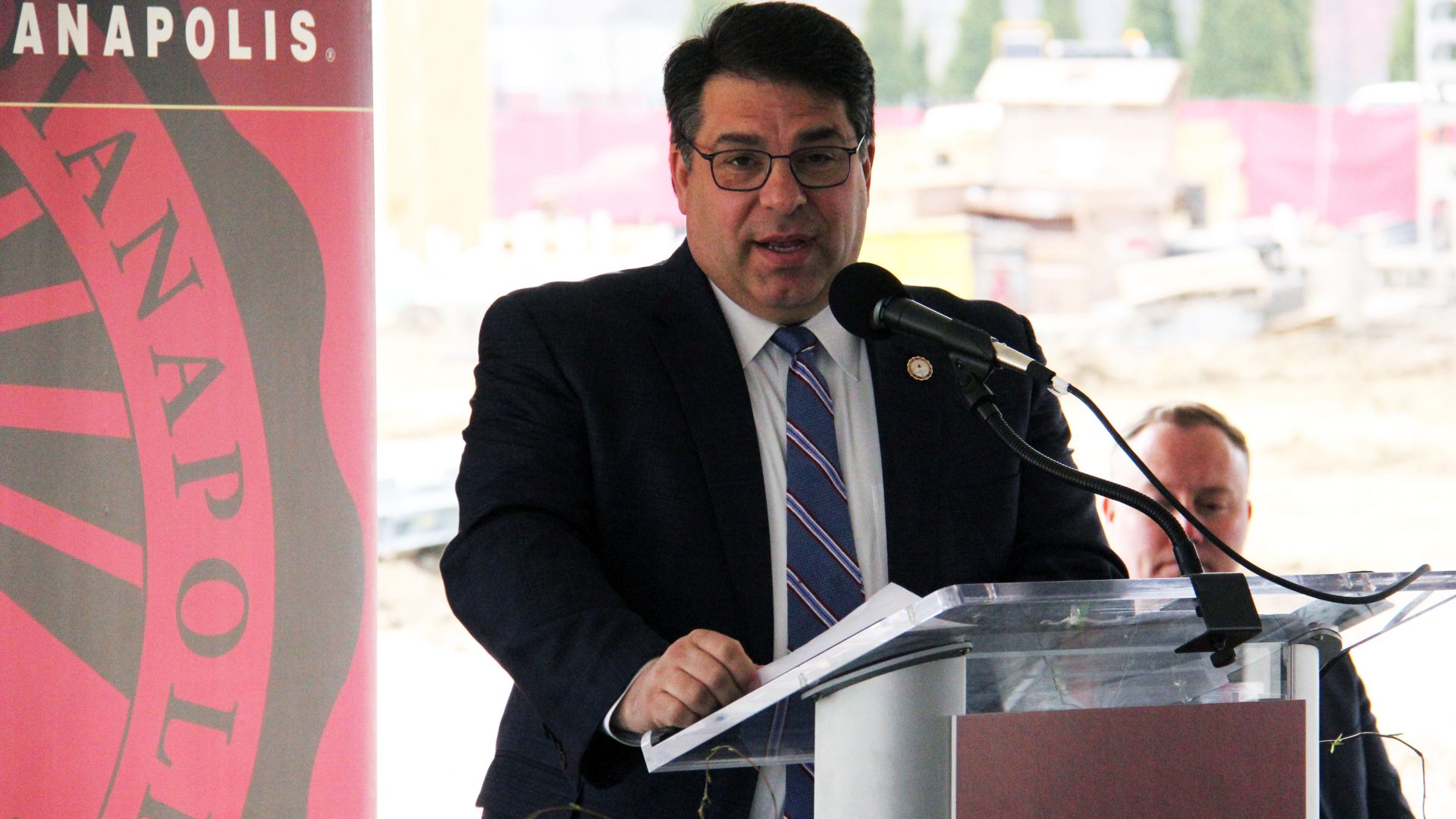 "We're also aware that we're able to help a lot of students not pay the full price and come here," Manuel said. "We will work with anybody on campus who has questions about their aid or need for different aid to try to find a way to help them to continue their work at the university. We never ever, ever take that lightly."
Manuel said that raising tuition rates is one of the toughest conversations that the university faces, but UIndy officials have to balance true quality academic progress, the number of faculty, equipment, opportunities and support for students, with students' abilities to afford it. UIndy is trying its best to be great stewards of tuition dollars so that students can continue their education at the university.
COVID-19
The cost of dealing with COVID-19 has been tremendous for the university, Manuel said. UIndy has spent more than $6,096,368 in response to COVID-19 across campus as of Jan. 31, according to data provided by the university.
Of those expenses, $1,386,590 has been spent on expenses UIndy has incurred in responding to COVID-19, according to university officials. These expenses include:
Testing kits and equipment for students, faculty, and staff,
Quarantine space for students,
Personal protective equipment, or PPE,
Technology to support online and distance learning, and
Other supplies associated with the cleaning and sanitization of campus.
Additionally, of those expenses, $2,441,755 was paid for from federal funds from the Coronavirus Aid, Relief, and Economic Security Act, or CARES Act, that was provided to students for emergency financial aid grants, according to university officials. Another $1.7 million of the nearly $6.1 million expenses resulted from covering the costs of room and board refunds for students living on campus during the Spring 2020 Semester, which was paid for using funds from the CARES Act, according to university officials.
Approximately $570,000 of CARES Act funds covered expenses related to the management of COVID-19 on campus, including stipends for faculty to convert in-person classes on an online virtual format for the Fall 2020 Semester, contact-tracing support and technology to support online and distance learning. The university is expected to continue to incur costs, and some of the expenses UIndy will continue to pay for outside of the CARES Act may eventually get covered by federal funds as UIndy applies for those funds, according to the university officials.
Manuel said that he thinks that in September, when the next academic year begins, the university will be back to having larger group gatherings, regular meal deliveries, athletic events, and concerts. However, Manuel said that he does not know if UIndy would ease restrictions on things such as mask-wearing and hand-sanitizing, but certainly believes in the ability to have larger group gatherings.
Students' mental health during COVID-19
Due to COVID-19, there has been a rise in mental health issues among students, with an August 2020 report from the Centers for Disease Control and Prevention saying that 74.9% of U.S. adults between the ages of 18-24 reported having at least one adverse mental health symptom during the pandemic. The same CDC report also said that 25.5% of adults within that age group reported seriously considering suicide in a 30 day-period, and 24.7% of that age group reported that they had started or increased substance use to cope with pandemic-related stress or emotions.
When it comes to the health of students, along with faculty and staff, at UIndy, Manuel said the first thing university officials ask themselves before any meeting is about what they are doing for the health of the campus community. Every decision UIndy makes has to address that question, Manuel said.
"We're constantly monitoring the university population to make sure that if anybody has a need for support or for a connection that we're here to manage that," Manuel said. "It is by far the driving force behind every question we ask ourselves as we chart our course through the COVID era."
Racial justice and celebrating Juneteenth
The death of George Floyd, a Black man, while being arrested by Minneapolis Police in May 2020 led to a realization by many across the U.S. that Black lives are still not treated as equal in the U.S., according to Time. The wave of outrage sparked by the death of Floyd and other people of color sparked protests across the nation, and led many organizations and institutions, including UIndy, to have conversations about systemic racism and equity and inclusion. Manuel said that there are different approaches to entering these kinds of conversations, including organizational, financial and educational.
"Amber Smith, who is our chief equity [and] inclusion officer, is really responsible for leading the efforts to create the organizational framework in which we will all work to address questions of racism and equity and inclusion on campus," Manuel said. "She's done a terrific job of engaging faculty, staff, and students to be able to tell their stories, to be heard about the questions that are impacting them, and then to create interventions that allow dialogue to occur."
Recently, UIndy's senior level cabinet went on a retreat where all of UIndy's vice presidents had a day to explore their goals for the upcoming year, and Manuel asked each vice president to include a series of goals related to equity and inclusion that would help address the larger questions Smith was asking. One of those questions was celebrating Juneteenth, June 19, the day celebrating the emancipation of those who had been enslaved in the U.S.
"Juneteenth is one of those institutional moments where we can recognize a moment just to understand and celebrate, but so are the BelongSpace conversations or Black History Month that we're working through," Manuel said. "So was working with [UIndy] PRIDE and SOL [Student Organization of Latinos] and with the other groups that celebrate diversity on campus, and that can happen in religious and ethnic and racial and political and geographical ways. All of those things, if you look at the activities that are occurring, you're seeing more and more of these designed in a way that brings together the conversation that our society needs to have."
The university has also launched a Juneteenth-related podcast titled "Juneteenth Conversations." The goal of the monthly podcast is to have conversations about interracial topics, and topics relating to history and current events related Juneteenth, social justice, inclusion, and equality, according to UIndy's website.
Brightspace
Beginning this fall, students, faculty and staff will be faced with a completely new Academic Collaboration Environment, or ACE, as the university switches from using the Sakai Learning Management System, or LMS, platform to Brightspace. In the meantime, this academic year UIndy has several pilot projects underway to build on and learn about Brightspace's functionality, according to Mary Beth Bagg, UIndy's interim vice president and provost.
"It has … many more features than what we currently have," Bagg said. "A big example would be that this year we've had to use Zoom to do a lot of the work that you do in classes, and for us to meet right now. There is a built-in feature in Brightspace that allows for that kind of video exchange and meetings, and so forth built right into the actual platform that we'll be using. It has a lot more features for recording and storing information for your classes."
Bagg said that Brightspace also has more of the technology that the campus community has become used to due to COVID-19 that allows faculty to reach out in different ways compared to the past. Development on the new platform, however, began before COVID-19.
The new platform was also a part of UIndy's Vision 2030, which is a set of lenses university officials used to look at what they wanted to accomplish by 2030, according to Manuel. Bagg said the new platform was part of Vision 2030 not only because of the functionality, but because the current platform was obsolete. While there is always a learning curve when it comes to new technology, Brightspace will give students more flexibility for group work and give faculty more flexibility to help students with their assignments and other aspects of their coursework, according to Bagg.
Right now, only the courses that are fully online are piloting the new LMS platform, according to Bagg. This group has been developing the platform and protocols for how to use Brightspace's new features. The next phase for the rollout will involve helping faculty transition their courses that are on the Sakai platform over to Brightspace. This phase is expected to begin toward the end of this semester, Bagg said.
"I think the students are really going to like it, and I think the faculty are gonna have lots of tools that they didn't already have before to help with building their courses in the new LMS, so we're excited about that," Bagg said. "It's work, but we're happy about it because it's good work and it's going to make what we do better."
More of The Reflector's conversation with Manuel and Bagg will be published in our next issue on March 10.