In the past, the University of Indianapolis Department of Theatre was able to put on big productions filled with huge audiences. Now, they have changed directions when trying to figure out how to navigate through COVID-19 while still being able to hold virtual productions.
According to Department of Theatre Production Manager and Technical Director Christian McKinney, the season has entirely changed this year because of COVID-19. For example, bigger shows that were planned for this year, such as plays by Shakespeare, are no longer allowed, McKinney said. According to McKinney, the season had to be changed from what they originally planned.
"Last semester, we had a small, three person show that was originally scheduled in April that, of course, just got cancelled right off the bat back in April, that we were going to try and put up in October, and we got pretty far into it before we all decided we were pretty uncomfortable with the amount of people to be in the space at the same time," McKinney said. "The actors couldn't wear a mask because they were underwater in bathtubs at points, and so that created a safety hazard, so we ended up just cancelling that show."
Student productions are continuing, according to McKinney, but will have small casts. Students will wear masks for performances as well, according to McKinney.
"Our last show called "Drowning Ophelia" has a very small cast, except we're only going to have one actor in a space at any given time [and] we'll be live streaming one actor in this space to a screen to another actor in this space," McKinney said. "And so there's only going to be one actor in the space at a time."
According to McKinney, productions have been changed to limit the amount of people in the space. Prior to COVID-19, the pieces for a show would be built in the scene shop, and then put up in one day, McKinney said. However, now only groups of six are allowed in the scene shop at one time, McKinney said. The number of crew members and people involved in production has also been reduced, McKinney said.
"In a nutshell, we're doing smaller shows, smaller cast [and] smaller technical requirements," McKinney said. "Most of them are either the actors are masked or they are in their own space."
Another change that has been made is to classes, where some are being held in a hybrid format, according to McKinney. Acting classes, however, are being held in person, McKinney said.
"Some classes, we're doing a hybrid. If we're having lectures, we can have some classes on Zoom," McKinney said. "Obviously an acting class you can't teach that on Zoom, right? It's really hard. So the classes are still meeting in our spaces. Everyone, of course, is required to wear a mask … and they're working with scenes and blocking in a way that everybody, hopefully, will be 6 feet apart from each other at all times."
Elisabeth Hoegberg, associate professor of music and chair of both the Department of Music and the Department of Theatre, said that the curriculums were arranged in a way so that the classes that were easier to teach online could be offered that way. This was done in the hopes that second semester would be better regarding COVID-19, Hoegberg said.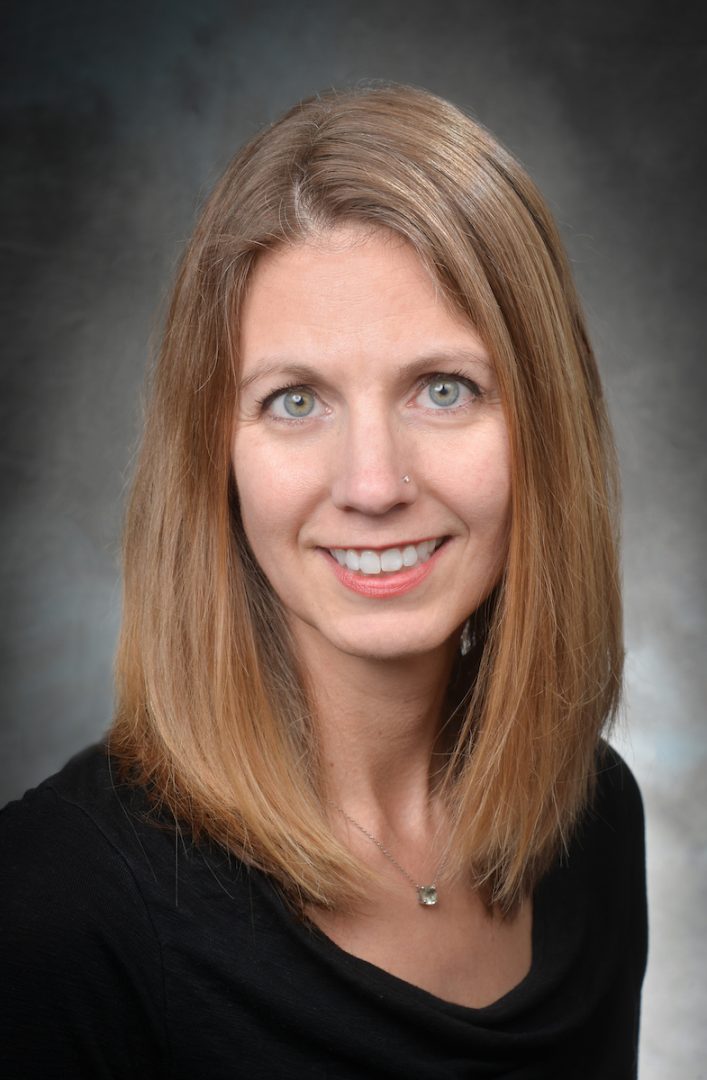 There have also been changes to how performances are being held. According to Hoegberg, because of COVID-19, all performances are now virtual. The department has also collaborated with WICR to perform shows on the radio, such as the show "War of the Worlds," Hoegberg said.
Productions this semester are being live streamed, according to Hoegberg. Upcoming performances include "Drowning Ophelia" and "Kill Move Paradise," which is a collaboration with the Office of Equity and Inclusion and the Black Student Association, Hoegberg said.
"Part of the way we're addressing towards COVID[-19] is that [Kill Move Paradise] only has four people in the cast, but also the director has come up with sort of a concept that reflects the way the times are," Hoegberg said. "The stage crew is going to kind of be assimilated into the play and they're going to be wearing hazmat suits and full protective gear as part of the play but also that addresses the safety concerns. All of the actors are going to be in plexiglass cubes and so they will be totally isolated from each other as if they were in cells but then also as a safety precaution they'll be completely separated from people on stage."
Hoegberg says that not having an audience removes some energy. However, the faculty and her appreciate the dedication of the students.
"The faculty are really proud of how hard the students have worked to still make the show go on, as they say, and just to say that keep up the great work and pretty soon hopefully we'll be back to normal," Hoegberg said.