The University of Indianapolis Student-Athlete Advisory Committee serves as a liaison between student-athletes and the athletic administration staff, according to UIndy Athletics. It encourages involvement in campus athletic activities along with other activities in general. In this committee, every sport, both men's and women's, are represented.
Redshirt sophomore men's lacrosse defenseman Austin Bartel is the current president of SAAC. According to Bartel, his role is to make sure meetings get held and to run them.
"It's the bridge between the student-athletes and the faculty," Bartel said. "The goal is to make sure that student-athletes' voices are heard in the administration and the faculty are doing the things that they want to do … but it's also recognizing student leadership."
Senior Administrator for Student Support Jackie Paquette is the advisor for SAAC. This committee gives student-athletes the ability to voice any issues they may have to the administration in an organized manner, Paquette said, and even if the issue is not major, they still get things done.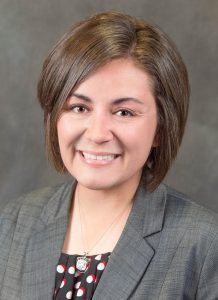 For example, when fresh fruit options were taken out of the cafeteria, athletes told their representatives about the issue. Those representatives of SAAC were then able to tell the administration and they contacted the people in dining services to make fruit an option again, according to Paquette.
SAAC is a place where representatives from each sport meet in a safe place to talk about issues or just support each other, according to Bartel. He said SAAC also works to keep coaches accountable.
"We have practice logs that are uploaded that the NCAA can review, and we have representatives from each team that is responsible for confirming those practice logs," Bartel said. "It's a healthy relationship that we have as a group because we can support each other."
Due to COVID-19, SAAC has scaled back the amount of activities they participate in, according to Bartel. Normally they would do more fundraisers, volunteering, and attend each other's sporting events but with these unprecedented times those things are not feasible. Now the representatives spend time talking about how to handle everything with COVID-19 in the mix, according to Bartel.
"It's a tough spot for any student here, but it's also tough being a student-athlete. We had to go all summer without much training and now we are kind of hopping in full go and these coaches are expecting things out of you," Bartel said. "We talked about how it sucked and what we are doing to try to make it the most positive experience possible."
According to Paquette, they have a speaker series every year and this year they were able to capitalize on using Zoom. They were able to host more students because they were not limited to a room size or the speaker's location. The speakers talk about things such as mental health, how to become a coach and promoting your own brand on social media.
"We had a coaching panel a couple weeks ago and we brought in coaches that were in Kansas City, Kentucky, Missouri, and Florida," Paquette said. "We would not have been able to put that group of people together in-person … but through the use of Zoom we were. That's sort of the silver lining because obviously the situation wasn't great."
Bartel said that the biggest thing the committee provides is being able to have a voice for the student-athletes. Instead of an individual bringing up a problem on their own, they can go to their team's SAAC representative and have it climb up the ladder from there in a safer place.
"I've had such a positive experience here as a student-athlete," Bartel said. "I want everyone to have that very same experience as me."