Underneath the cool autumn sun, University of Indianapolis students dig small holes on the grounds of Prophetstown State Park in West Lafayette, Indiana. Their goal: to find artifacts left behind by Native American tribes as part of an archaeological survey.
Chair and Associate Professor of Anthropology Christopher Moore received a $50,000 grant to fund an archaeological survey in Prophetstown State Park. The project has been funded by a grant from the U.S. Department of the Interior, National Park Service's Historic Preservation Fund that has been administered by the Indiana Department of Natural Resources' Division of Historic Preservation and Archaeology.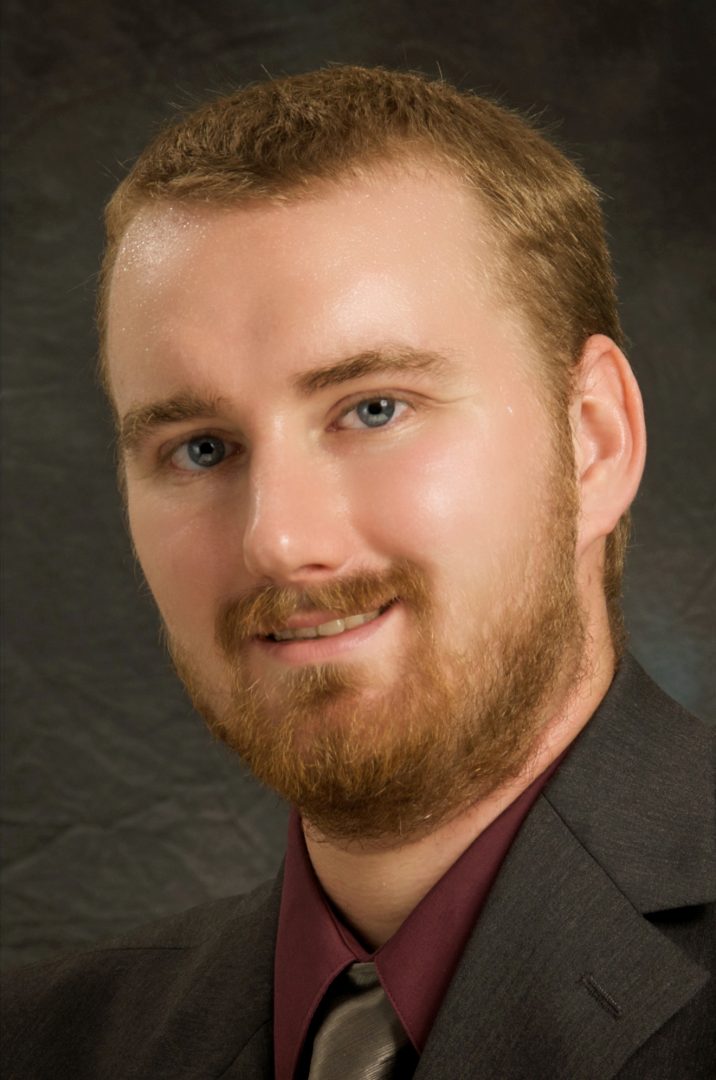 Along with finding artifacts, certain sites in the park will be surveyed for the National Register of Historic Places eligibility, which will provide some protection from development upon a site, according to Moore. The project will also look for archaeological sites currently undocumented in the state park, Moore said.
"We're going to be assessing a few sites that have been documented, but they haven't been documented well enough to determine whether they're eligible for listing on the register," Moore said. "So, at the end of the day … our job is to find new resources and to assess the existing resources in our project area to determine whether they should go on the national register."
This project was sent as a grant back in October 2019, according to Moore.
The site of Prophetstown State Park was chosen because it is thought to be where the Native American town Prophetstown was located, Moore said. Four areas were identified by the state park to be surveyed, however, only three of those areas will be surveyed, according to Moore.
"The main part of our project is we're going to look at three of those four areas. We're not looking at all four because we don't have the money to do it," Moore said. "You can only apply for so much money. The grants go up to $50,000, [and] so within that $50,000, we were able to survey three of those project areas."
To survey the areas, 50-by-50 centimeter wide squares will be dug in the ground, Moore said. These squares will then be dug into 10-centimeter levels until 50 centimeters or until sterile subsoil is reached, according to Moore.
"As we do that, each one of those levels will run through 1/4 inch hardware cloth.
So we'll screen it, and we'll pull out any artifacts," Moore said.
According to Moore, once the artifacts have been found, they will be able to tell certain things about them, such as what depth they were found in or if they are in their original context. This will tell them how the artifacts were distributed across the project area and something new about the past, according to Moore.
After artifacts are dug up, they will be bagged by context and sent back to UIndy, according to Moore. The artifacts are then processed by students in a research experience course, according to Moore.
"[The students will] clean the artifacts, they'll sort them, they'll catalog them, they'll identify them, and they'll classify them," Moore said. "Then I'll take those data, and I'll write up a final report and will then take the artifacts to the Indiana State Museum where they'll be curated for other people to look at them in the future."
An archaeological contract firm, known as Orbis Environmental, is participating in the survey, along with UIndy Adjunct Anthropology Professor Elizabeth Straub, Moore said. A minimum of UIndy six students, three undergraduate, and three graduate will also participate in the project, according to Moore.
Initially, the project was supposed to take place in July, according to Moore. However, due to the COVID-19 pandemic, the project was pushed back and begun on Sept. 22, Moore said.
"If we were in the summer, we'd just hire six, and it'd be three undergrads and three grads, and then they'd all be out there for the whole time, and that'd be the end of it," Moore said. "But right now, all the students have some days when they have in-person classes, other days when they have synchronous online classes. So, we kind of have to work around schedules, and that might mean we're out there longer. It might mean we have to hire more students, but we'll hire at least six."
First-year anthropology graduate student Ariel Creal is one of the students working on the survey, and her job is to compile information on how others conducted surveys from various articles, according to Moore. This includes what methods were used and what kinds of artifacts were found, Creal said.
"I wanted to participate [in the survey] because I think it is really cool to learn something new about another native culture and also getting more experience in doing archeological work," Creal said.
Moore believes the importance of this survey is to identify resources in the park so that the park may preserve them for the future. This survey also contributes to Moore's research of the people who lived in the middle Wabash River Valley, Moore said.
"I'm really excited about [the survey]," Moore said. "I'm hopeful that we find so much, and it's so complicated that we spend all of our time and don't actually finish all three project areas. It is a very resource-rich area…. So, I'm hoping these areas that we don't know much about are going to be just as packed full of information as the areas that we do know a lot about."