International students attending school during the COVID-19 pandemic have faced significant challenges in a variety of areas. Travel is one of the biggest obstacles. Numerous restrictions and flight cancellations have made getting from one country to another quite difficult. Johanna Buys, a junior human biology major from Zambia, said she faced tough travel conditions trying to get home after the spring semester.
"It was the worst traveling I've ever had," Buys said. "Flights were hard to find and very expensive . . . And there were terrible layovers."
According to Buys, one of her layovers lasted more than 18 hours. She said airline officials also detained her until she almost missed her flight because she did not have with her a test result confirming she was COVID-19 negative. Buys was able to make that connection but missed another flight because of a delay, leaving her stuck in Ethiopia for two days. She said coming back to the U.S. after the summer, however, was a lot easier.
Other international students have been unable to secure flights or visas. Jolie Jomaa from Lebanon, a first-year student in the master of professional studies in human resource development and administration program, was planning to come to campus before a COVID-19 resurgence and subsequent travel ban caused all of her flights to be canceled. She is able to continue her studies online, but this comes with its own set of challenges. 
"My classes are at 1 a.m. [Lebanon time], so I stay up all night," Jomaa said. "It's once a week, but I have to concentrate from 1 a.m. to 5 a.m. It's a bit challenging."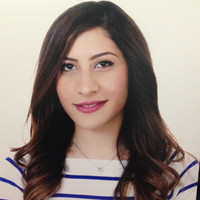 While Jomaa is stuck in her home country, others are stuck in the United States. Aayushi Chouhan, an assistant in the International Student and Scholar Services office who is studying for a master's degree in sport management, has not been home for two years. After graduating from Delaware State University this spring, she planned to return home to India, but was unable to do so because of travel restrictions. Chouhan said she plans to return home this winter but is unsure whether that will work out.
"It's basically like you are dealing with two government policies, just to see if you can be home or not," Chouhan said. "That's a big deal."
Besides travel difficulties, other crises can sometimes overshadow even the threat of COVID-19. Buys said that in Africa other diseases, such as malaria and AIDS, kill more people than the coronavirus. The explosion in Lebanon, where Jomas lives, created more problems.
"We had an explosion a month ago, and many people were displaced from their homes, and hospitals were damaged and everyone went down to help. It was a big mess," Jomaa said. "During that time, no one was taking preventive measures for COVID[-19] because it was chaos … The cases [of COVID-19] increased."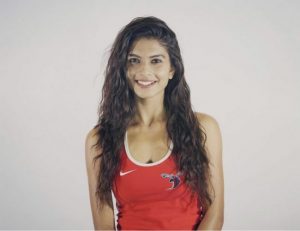 Amid the challenges international students face, Buys, Chouhan and Jomaa believe that UIndy has done a good job of supporting international students. According to Buys, UIndy's professors and Vice President for Student and Campus Affairs and Dean of Students Kory Vitangeli have done an exemplary job of helping students while prioritizing safety. 
Chouhan said the International Student and Scholar Services office is creating programs to reach out to other international students to make them feel welcome and at home in the U.S. Jomaa said that she thinks UIndy has done a good job of supporting her. 
"I really feel engaged. I feel [like] I'm there," Jomaa said. "I was so happy, even during the international student meetings, they were so caring, really supportive…. I felt [like] part of the family, especially, when we had the explosion here. I was surprised [that] I received emails from the international students office asking about me, if I'm fine, if my family's fine, that was really nice of them. I don't think if it was another university [that] they would have done the same."