Junior psychology major and University of Indianapolis swimmer Mia Krstevska recently added a new national record to her collection after breaking North Macedonia's record for the 200 meter backstroke and won the North Macedonia Championship in the 50 meter backstroke, according to a UIndy Swimming and Diving Instagram story. She said that it took a lot of dedication and support from her parents to get to this level and attributes her hard work ethic to her success as a swimmer and record-breaker. Krstevska has been swimming for 15 years, and during that time she has secured more than 20 national records. She said her first record was the most impactful.
"I have more than 20 national records combined, and the first one was definitely the most surreal one [be]cause I didn't expect to go to that level," Krstevska said. "But [with] every single one, it's not getting less exciting. It's the same adrenaline; I get the same happy feeling."
At the North Macedonia National Championship, she swam her main events: the 50, 100 and 200 meter backstroke, according to Krstevska. Additionally, she also swam the 50 freestyle and some relays with her team.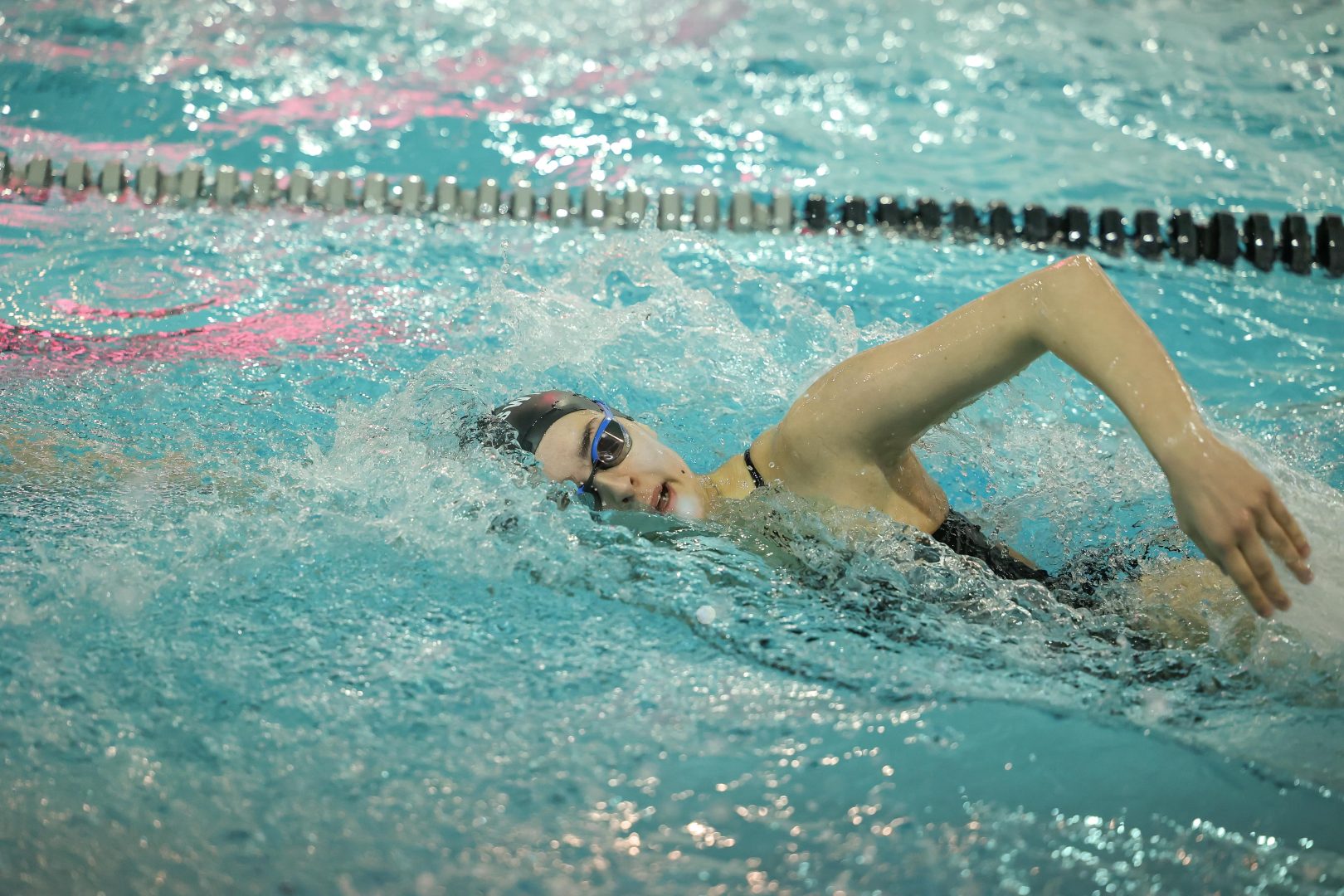 Head Swim and Dive Coach Brent Noble said that Krstevska is a driven person and has an understanding of what she needs to achieve her goals. Krstevska's goals include setting more national records and continuing to represent her country, Noble said. He said it was not a surprise when she broke the record because she has put in the work after having to undergo surgery in May.
"She's a good swimmer and she works hard," Noble said. "I think she's the best 200 [m] backstroker Macedonia has, so she earned it."
Noble said this achievement has helped the team's overall set of goals. The program is recruiting students who are the best in their countries and working towards international success, he said, and Krstevska's accomplishment showcases this. He said that it is not all about competing in college but also staying engaged in what is happening internationally and representing their countries. 
"To have people who are competing in [the] NCAA, swimming short-course yards is what we compete in here at college, but then [they are] also staying very engaged in what's going on internationally and representing their countries and doing things like setting national records," Noble said. "It's very much part of who we are now and something we want to continue to highlight and illustrate as we go forward, as [it is] of great importance to who we are as a team but also who individuals on our team want to be." 
Noble said that, as a coach, he is there to help along the way, but there needs to be mutual effort.
He said Krstevska does a great job of having her own ideas and engaging with them.
"We want to be able to walk together towards success," Noble said. "It needs to be a mutual effort where she's the one putting in the work, she's the one doing the swimming and
I'm helping her along. I want her to be able to have her own ideas and to be able to engage in the thought and she does a nice job of that."
Krstevska said at the mid-season meet at the House of Champions, she made the national cut for 100 and 200 meter backstroke.
"Now the main focus for [Great Lakes Valley Conference] is to better my times so I can secure a better spot for nationals and then we'll see how nationals go, hopefully good," Krstevska said.