In the basement of the Schwitzer Student Center, senior business administration and management major Lainey Willis has been giving presentations on her honors project surrounding positive thinking and the Law of Attraction. Willis said she gained inspiration for this project from suggestions from others and she decided to go specifically into positive thinking.
"I was really interested in the whole concept of the Law of Attraction- so you think it and then it comes to you. And I wanted to do something with that, but I felt like that wasn't very academic, and there wasn't too much hard research on that," Willis said. "… whenever you think positively, you typically notice more good things around you and things like that. So I wanted to research how exactly you create a positive mindset."
Similarly, Willis said that with everything going on in the world today, she wanted to create an opportunity for others to have information about positive thinking. She hopes providing tools for listeners can help their own positive thinking, according to Willis. One of these tools is thinking of something positive and then putting it into action.
"I know that there's a lot of stuff out there about how beneficial positive thinking is, but I really wanted to give people the tools that they need to actually enact this stuff," Willis said. "So one thing that I found that was really helpful is called learned optimism and learned helplessness and basically it's just [a] set [of] ways of thinking about certain events that can either be positive or negative."
According to Willis, learned optimism and learned helplessness involves doing hobbies someone enjoys to create a more sustainable, positive mindset. Executive Director of the Ron & Laura Strain Honors College James Williams said this project has given an opportunity for Willis to research something on her own that she truly has an interest in.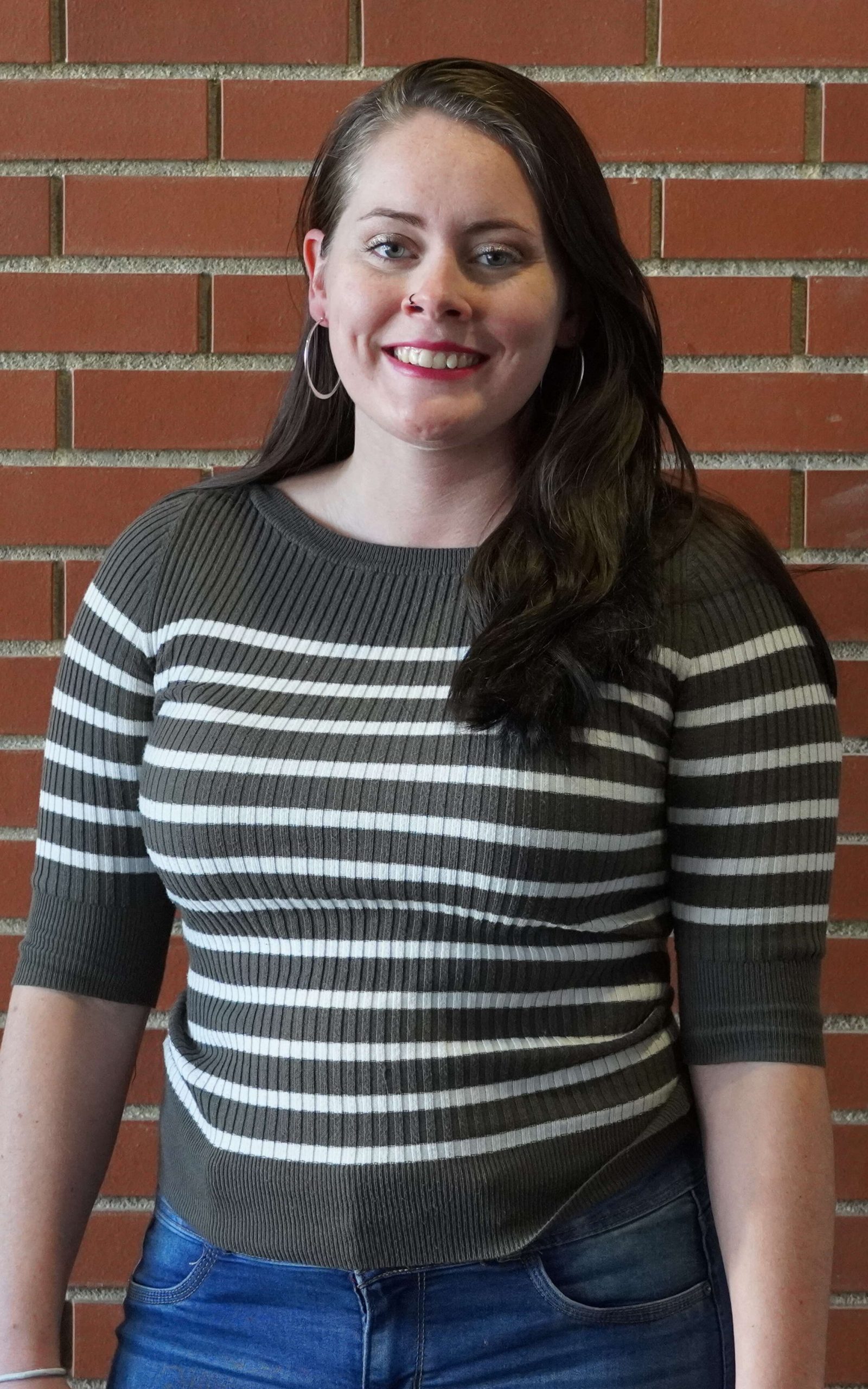 "This [the project] is Lainey's [Willis] journey of self-discovery," Williams said. "It's what she really wanted to spend her time learning more about, and you're not going to get it in a classroom setting."
Williams said this is part of the first phase of Willis' project and the final results are still yet to come. Willis plans on delivering her project and presentation in more places than just the University of Indianapolis.
"I'm actually going to be giving these presentations in local high schools and churches and community groups to further spread that message, and then, also, the end product of the project is that I'm going to create lesson plans for these events," Willis said. "So it can either be for events like I've been doing on campus – that was the original goal – or they can be compacted into one or two events. And I'm going to publish these lesson plans so that other people can use them in their own classrooms or in their own ways to spread this message."
Referencing an article by MindShift, a service from KQED News in California, Williams said the article stated that depression and anxiety are the main reported mental problems of college students. He said these mental problems are universal, so any tools he and others can bring to the table are welcome.
"[Stress and depression are] pretty uniform across all college campuses, that students really get stressed out about all the things that they have to juggle and they get really stressed out about how they perform on the work that they have to do," Williams said. "From that standpoint, I think Lainey's project has really identified an area where we need more support for students, and that is to help create for them a positive mindset so that they can overcome that distress that they feel in the classroom."