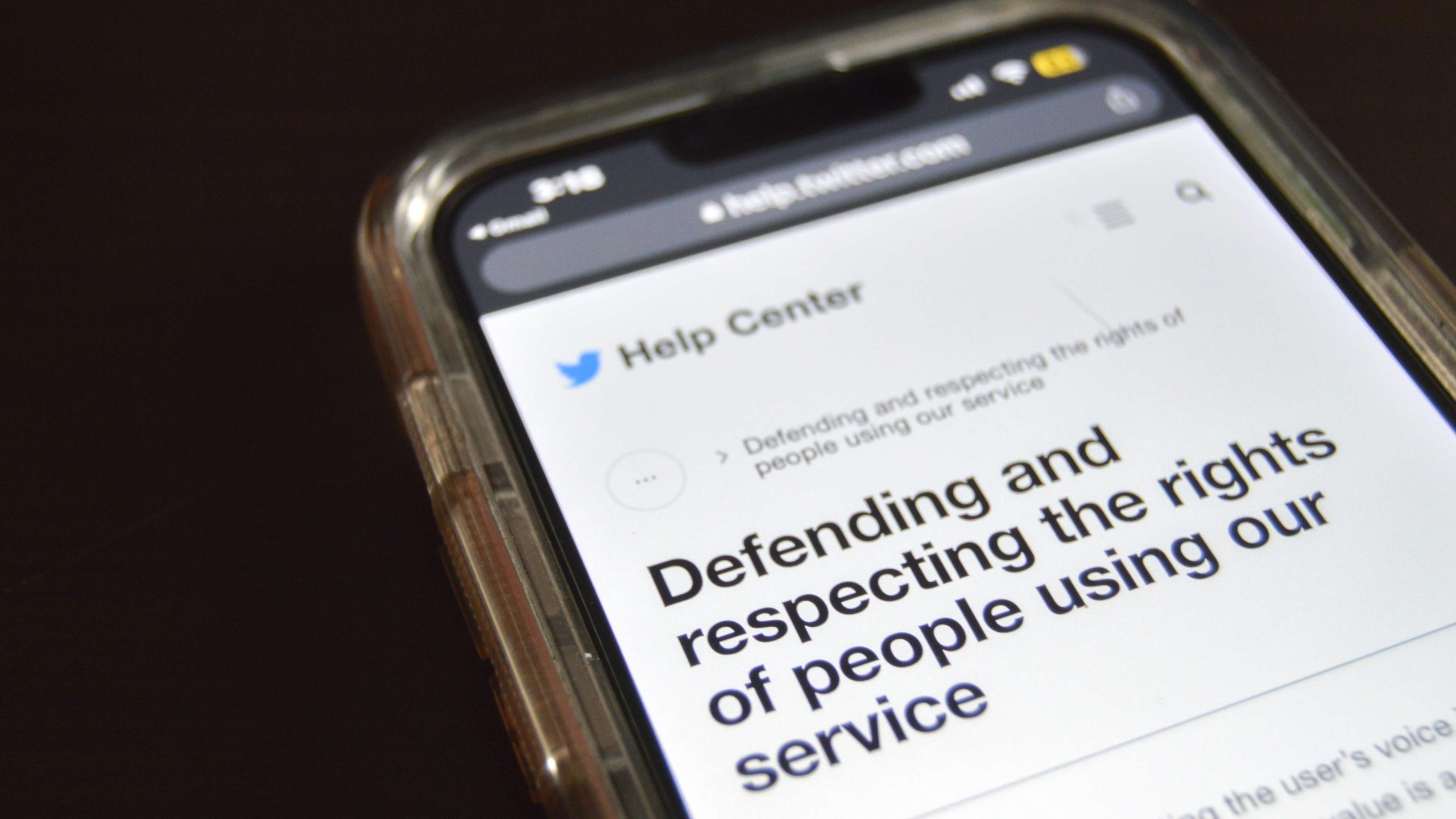 Twitter has gained national attention over the past few weeks because of various changes in its policies and company culture, largely due to a change in its ownership and leadership. According to ABC News, multi-billionaire Elon Musk secured a deal with Twitter's now dissolved Board of Directors to take over the platform as its CEO for a cost of roughly $44 billion on Oct. 28. In the following days, Musk began the process of firing top executives, laying off half of the company's staff, forming a content moderation council tasked with reviewing account reinstatements and, finally, revamping the platform's subscription service, according to ABC News.
Twitter's policies regarding free speech on the platform have sparked public discourse after Musk's multiple statements commenting on his views on the doctrine of free speech.
"By 'free speech,' I simply mean that which matches the law," Musk said in a tweet posted on April 26 this year. "I am against censorship that goes far beyond the law. If people want less free speech, they will ask [the] government to pass laws to that effect. Therefore, going beyond the law is contrary to the will of the people."
Along with these changes for Twitter, Musk introduced a new subscription service for those seeking out the blue checkmark feature for their account, according to Twitter's Help Center. Twitter's Blue Checkmark system was originally put in place to verify popular accounts such as celebrities, public officials and social media influencers in order to ensure that users knew that what they were reading was from a verified account. Under Musk, the blue checkmark system took a subscription form whereby any user could choose to enter into the "Twitter Blue" service by paying $8 a month to receive a blue checkmark on their account. Musk opted for a gray check mark system that would be used to verify accounts such as governmental or major commercial entities, according to CNN. Its purpose was to give verification to "select" accounts even if they did not subscribe to the new Twitter Blue service. As of now, this system is no longer in use after a few hours of it being implemented, according to ABC7 News.
Some people, such as Washington Post technology columnist Geoffrey A. Fowler, have criticized the change, saying that it reduces the ability to filter out misinformation and establish credibility on the platform. According to Director of UIndy's Forensics Speech and Debate Team and Assistant Professor of Communication Stephanie Wideman, the removal of the organic nature of the blue checkmark results in the verification having less influence because anyone can buy one. A recent example of a user using Twitter Blue's services for harm occurred with Indianapolis-based company Eli Lilly.
"Hence, you saw things like what happened with Eli Lilly…Somebody paid $8 to be Eli Lilly with a [blue] checkmark and then posted that insulin is now free," Wideman said. "And Eli Lilly never said that, but their stock went down…" 
Eli Lilly's stock did fall 4.37% after the user posed as the pharmaceutical company, according to Forbes Magazine, but it is unclear whether the fake account was the sole cause.
One of Twitter's core values is dedicated to "defending and respecting the user's voice," according to the platform's Help Center. Musk's changes to Twitter have allowed for previously banned users' accounts to be reinstated. For example, former United States President Donald Trump's Twitter account was reinstated after Musk posted an online Twitter poll asking users for their opinions regarding the matter.
A large portion of the recent spotlight on Twitter is its historical relationship with free speech. According to Associate Professor of History and Political Science Laura Merrifield Wilson, freedom of speech comes with protection from the government, but that specific element of the First Amendment is important because Twitter and Musk are not the government.
"…It's a private entity. But it's speech within a large framework," Wilson said, "That's part of what the freedom of speech is. It's the government's protection against the government, not against private entities or individuals."
Twitter being a private company means that it has a right to define what is and is not acceptable on its platform, according to both Wilson and Wideman.
"The Constitution is really set up to identify responsibilities of government and individuals," Wilson said. "A good example I could use for Twitter is [that] you're not compelled to participate. No one forces you to get an account. If you choose not to use it, you could go to another source. You could eliminate it altogether or you choose to abide by the user regulations, the things we quickly scroll through and say 'yes, I agree' in order to create the account. So, applying it [the First Amendment] to businesses would be very different than applying it to the government…. Whereas you do have to abide by the government of the United States."
The distinction between protected speech and unprotected speech is that the First Amendment protects U.S. citizens from government censorship, whereas a platform like Twitter has a right to limit what is on its platform because it is not a federal entity, according to Wilson. Therefore, Twitter establishes its user guidelines that users must follow to create and maintain an account. Twitter's content moderation team is responsible for filtering content and ensuring that users follow the platform's policies and guidelines that all users agree to, having read through them or not, to create an account. Although Musk has expressed his sentiments about the preservation of free speech in regard to Twitter as a platform, Twitter can ban users for violating its user guidelines, especially, for example, prohibiting violent or hateful speech.
"So some people are interested to learn that, actually, hate speech—to a degree—can be protected as free speech," Wideman said. "It becomes not protected when it violates somebody else's right. So when hate speech turns into what we call 'fighting words,' then it is no longer protected speech [or] free speech," Wideman said.Although Twitter has cracked down on 'fighting words,' recently banning a celebrity from the platform after an antisemitic tweet, according to The Washington Post, the question of what the change in leadership and social media culture means for free speech, both constitutional and via social platforms, has yet to emerge.