As the University of Indianapolis women's basketball team finishes its exhibition games and enters the regular season, Head Coach Marc Mitchell is feeling much more confident than he had in August. After facing off against Illinois State and Northern Kentucky University in the exhibition games, the team is picking up steam following the second game of the season, defeating Hillsdale on Nov. 16 with a score of 53-68, according to UIndy Athletics.
"​​I see the potential in this team. We're just seeing where we are right now. And where I think we could go…," Mitchell said. "Obviously, there's things that we need to improve on. But I'm extremely pleased with our efforts and our will and determination to win."
While the women's basketball team was ranked sixth in a GLVC preseason poll, according to UIndy Athletics, Mitchell said the preseason rankings are of little significance to him. He said the poll is just opinions and the team is determined and ready to play.
During the exhibition games, the Greyhounds played against two Division I teams. Mitchell said the team learned three specific things from those they need to work on to ensure major success for the rest of the season.
"The three things that we really need to work on are taking care of the basketball, playing without fouling so we don't put the other team on a free throw line [and] giving them free points and rebounding the basketball," Mitchell said. "We do those things, we'll win."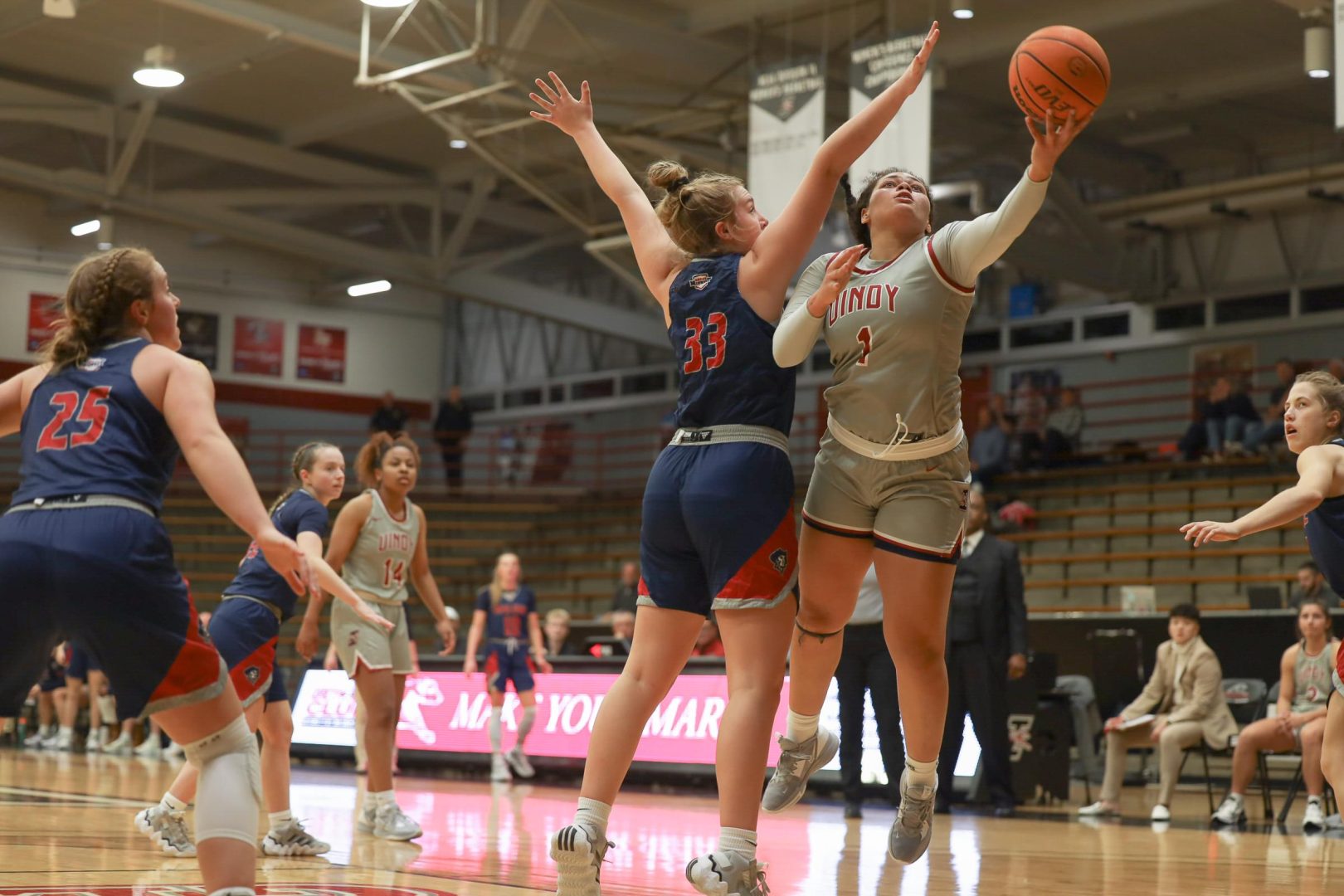 Senior forward Sadie Hill is returning this season following a concussion that kept her off the court for the second half of last season. And while she said she was worried to get back into the game, she is feeling confident as the season begins. Hill led the team to their Nov. 16 win against Hillsdale, scoring 23 points, according to UIndy Athletics.
"Practicing so far this year, I feel very confident that I can protect myself and make sure that I stay in the whole season this year and make a big impact on the court…," Hill said. "I definitely had to get more in shape because I didn't have the half of the season that I was in and then postseason, I was not a part of because of my concussion. So I definitely had to work on getting in shape."
While Hill said the team's effort on the court is phenomenal and they are determined to win, she thinks the team needs to work on not turning the ball over as much and being cognitive of their decision making. As a senior, Hill is trying to be a leader by encouraging the team going into the season.
"Everybody on the team knows that I try to hold people as accountable as I can to make sure that they know and that we know what our main focus is and how we can get better at things," Hill said. "I make sure to let people know that they have things to fix. But I'm also one of the biggest hype women on this team; I make sure to let people know that they're doing a great job and that they're needed and wanted on this team."
Mitchell said that students will see a different brand of basketball this season; the team will be more up-tempo, getting in the faces of the other team defensively and showing their emotions on the court. Hill said the team is super confident this year and will get the gym riled up.
"I'm ready to watch that record go up on the winning side. And I'm excited to get a ring at the end of the year, speaking it into existence. I need that to happen. And our team wants that to happen. Our coaches want that to happen. Our school wants that to happen," Hill said. "I feel like we need that, especially from the past couple of years of not really having that good of a record."