For many years, University of Indianapolis has had a drag show, produced by UIndy Pride; however, the event has been canceled for the second time in the last three years. The drag show was scheduled for March 25 on UIndy's campus, according to history major and UIndy Pride Co-Chair Mackenzie Deppe. In previous years, the Ransburg Auditorium would sell out, providing some of the proceeds to charity, according to Deppe.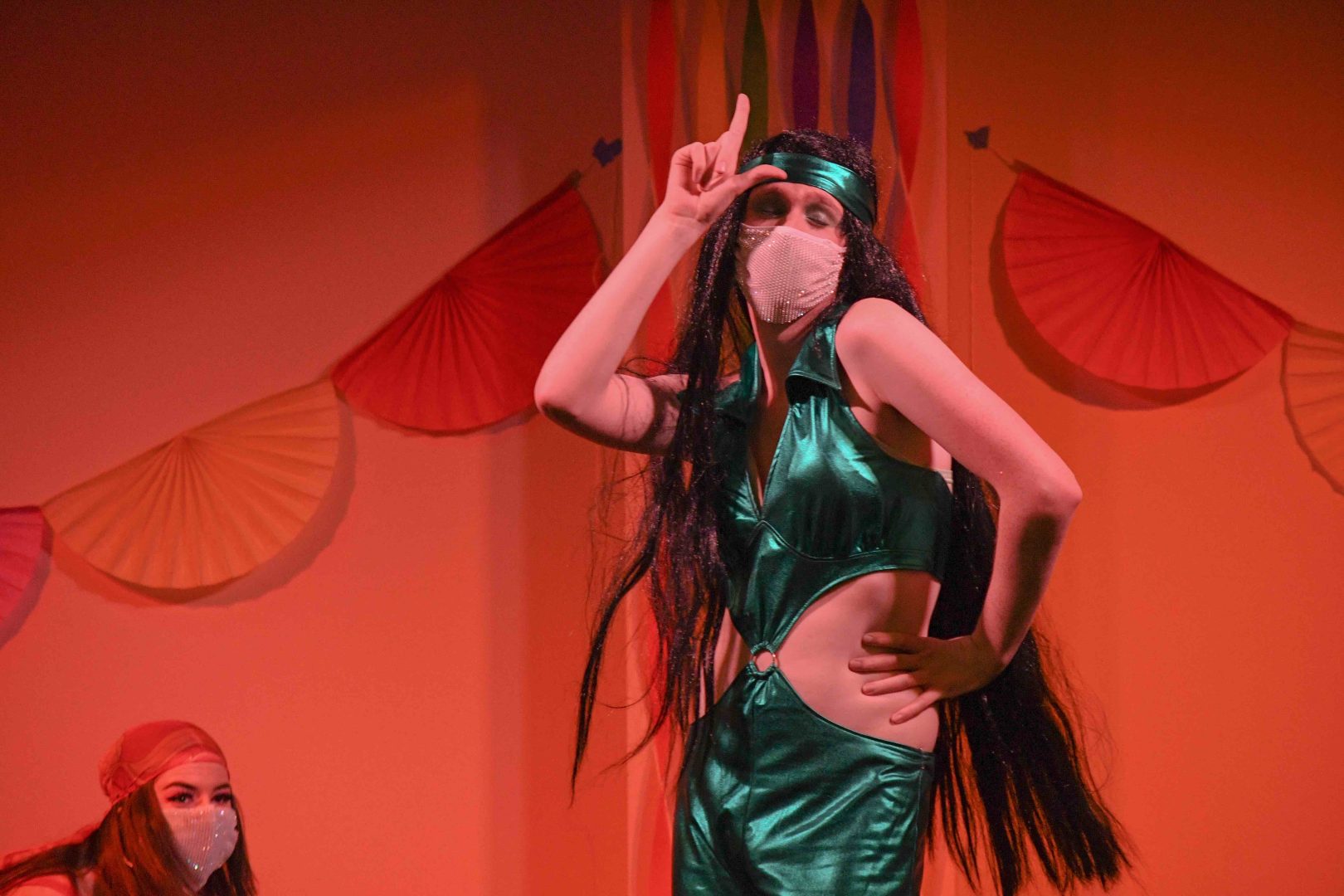 Pre-art therapy major and UIndy Pride Co-Chair Emma Warner said the event had to be canceled due to many reasons, such as the lengthy process and many steps to put on the show. She said they have to go through many different channels to put on an event like this, working with a lot of the faculty, students and the community.
"Under the circumstances that we had, we didn't have enough time to get information out," Warner said. "We didn't get enough performers, and that just kind of culminated in us not being able to put [on] the kind of show that we wanted to put together."
The drag show provided opportunities for people outside of UIndy to join the performance, according to Deppe. Last year, Deppe said they did the performance in a hybrid format; however, they wanted to avoid doing that again this year. They said this is a large part of why Pride decided to cancel this year. 
 "A lot of it goes back to coming out of COVID[-19], and people trying to step back into these events that we used to be used to …," Deppe said. "We were struggling to get community performers; a lot of community performers are adults with jobs. But that was the biggest thing."  
According to Warner, the drag show brought together the LGBTQ community in the Indianapolis area, UIndy's campus and UIndy Pride. Therefore, Warner said the event provided an opportunity for people to express themselves.
"There are some musical theater acts, versus there are some that have edited music to where they have pop culture references in there, some that will just do a … song, or others that will do a very intense ballad," Warner said. "I think really seeing people's individuality and what they do with the medium, I think it's the most exciting thing for people."
In the future, Deppe said the plan is to continue to produce a drag show. Deppe said with this being their last year at UIndy, they hope to leave behind a way to make it easier for the club to put on the event next year. 
"We are trying to set up things to make it easier in the future …," Deppe said. "[The goal is] to just try to give them as best of a chance as possible, to do our part to ensure that it exists, it succeeds, even if we aren't going to be here next year." 
Warner said the club is looking to implement a question and answer event for the community. According to Warner, the event will allow for anyone in the community to ask a panel of people who are LGBTQ.
"We answer them, no judgment, because there's some things that you don't know, but you can't really Google them necessarily," Warner said. "That's a great way to really humanize both parties."