The HBO drama "Euphoria," created and written by Sam Levinson, is currently one of the most viewed and talked about television series. As reported by Forbes, the premiere of season two on Jan. 9 garnered 13.1 million viewers across both the HBO channel and its streaming service HBO Max.
During the week of Jan. 31 to Feb. 6, the series was mentioned 79,000 times on Twitter, and the number of engagements, calculated by combining the number of tweets, retweets, likes and hashtags, was 651,000, according to Variety's Trending TV chart. In comparison, the second most trending show on the chart, "All of Us Are Dead" on Netflix, had a total of 328,000 engagements.
The series follows junior and senior students at the fictional East Highland High School in California. One of the main characters, and the narrator, Rue Bennett (Zendaya), is a 17-year-old drug addict navigating sobriety and relationships with her peers and family.
While Rue is the protagonist, the series features many main characters with their own unique storylines. Rue's best friend and love interest, Jules Vaughn (Hunter Schafer), is a transgender woman exploring her sexuality and gender expression. Maddy Perez (Alexa Demie) and Cassie Howard (Sydney Sweeney) are both struggling with romantic relationships and battling inner demons. Nate Jacobs (Jacob Elordi) has serious issues stemming from his father's own toxic masculinity and insecurity, resulting in him being one of the biggest, and potentially worst, villains in the series. These are just a handful of all the characters that the series covers. They are all facing issues that teens have been dealing with for decades, including Generation Z. Although, "Euphoria" brings a new perspective when looking at these issues because it is able to accurately capture how teens deal with their problems now that the internet and social media are a part of everyday life.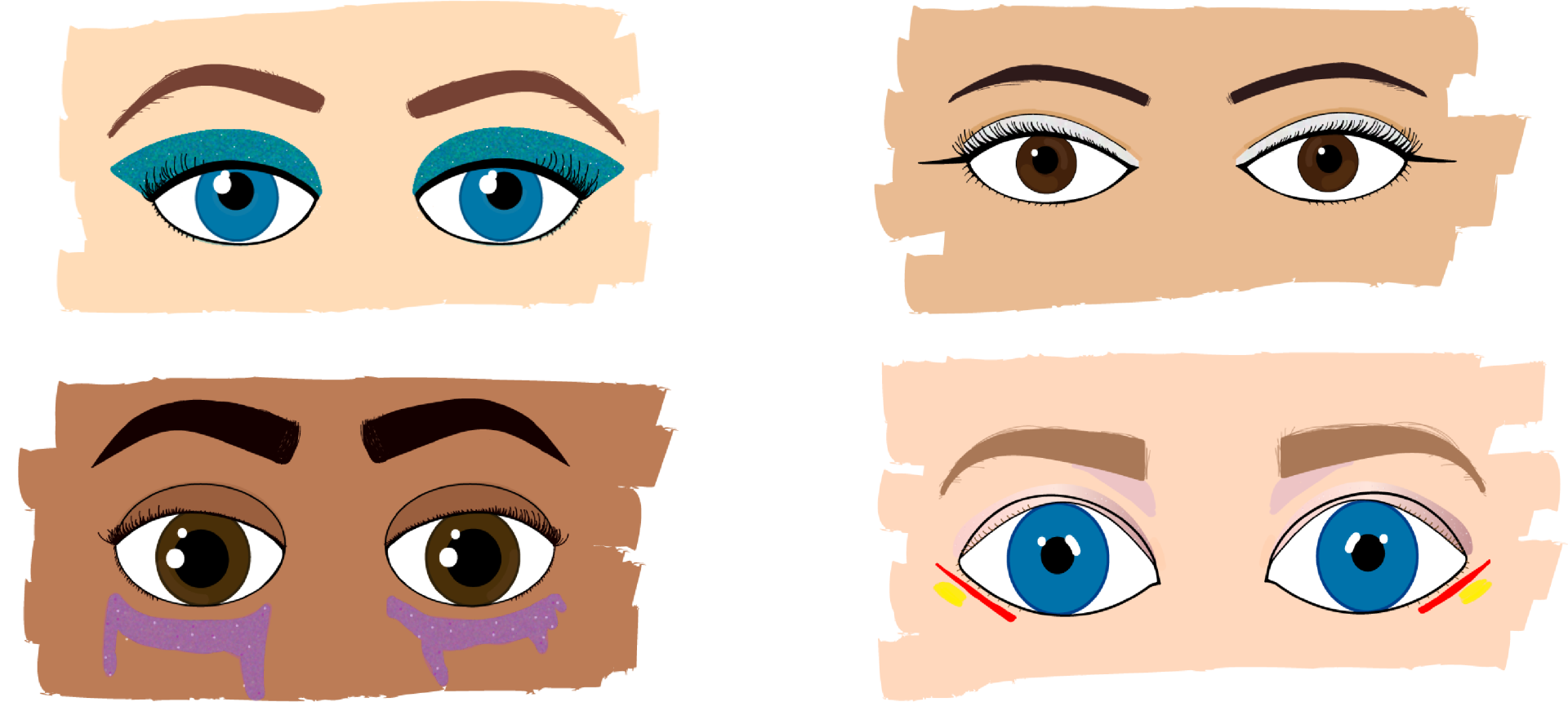 The popularity of "Euphoria" comes down to how relatable it is for this generation of teens and young adults. IndieWire writes that,"'Euphoria' is about teens who grow up online. It shows how a generation lives and learns via an unfiltered, constantly accessible internet, which is a reality past generations didn't go through." Personally, I have yet to see a show that portrays growing up with the internet as well as "Euphoria" does. Usually when TV shows and movies, such as "Riverdale" or "He's All That," portray modern teenagers and young adults, I find myself cringing. Teens are always rolling their eyes at their parents and using internet slang in casual conversation. Young adults are using dating apps while at work and taking pictures of their "trendy" clothes for Instagram. This portrayal usually reinforces the idea that young people are self absorbed and silly, and they were made that way by their phones. "Euphoria" doesn't explicitly blame its characters' problems on social media, and it shouldn't. Instead, it focuses on their backstories and how personal relationships have affected them. But, it's all within the context of growing up in Generation Z. 
The complications that growing up in the age of social media adds to other issues are portrayed in a sympathetic and honest way. In season one, Jules uses dating apps to connect with older men as a way to give herself a sense of validation that she didn't receive from her mother as a child. Cassie is pressured by her boyfriend into taking inappropriate photos of herself and texting them to him, which she agrees to because she seeks the love that she lost when her father abandoned her family. The character Kat (Barbie Ferreira) tries to define her identity and find confidence, something she has struggled with because of her body type, by making online videos of herself in revealing clothing that men pay for.
All of these examples do not portray the internet in a good light, and they are not supposed to. What makes "Euphoria" so refreshing to me is that these girls are not portrayed as unintelligent and weak for doing these things. Instead, the viewer is left with a deep sadness for these girls and the lengths they feel that they have to go to for validation and love. Hence the title "Euphoria," these teens are chasing the quick high in real life that the internet can bring them through likes, comments and instant messages. I speak from personal experience when I say that growing up on the internet and with access to social media leads to a lot of insecurity. When you are constantly seeing pictures of other people and reading comments on their posts telling them how beautiful and amazing they are, it makes you crave that. When you are constantly seeing pictures of people with nice things and going on extravagant trips, it makes you crave that. It only makes it worse when you're also young, impressionable, figuring out who you are and how you want others to see you, dealing with family issues, etcetera.
While "Euphoria," like any TV series, is not without its issues, I believe that it will continue to be popular for years to come. And with the recent announcement that the series will have a third season, I'm confident that viewers will continue to connect with the characters' developing stories. Its in-depth portrayal of the issues that the youth of today are facing is the first of its kind. Hopefully, writers will take notes from Levinson's understanding and empathy for Generation Z.