University of Indianapolis alumnus Amandula Anderson graduated in 2020 with a master's in real estate development, according to Inside Indiana Business. Recently appointed to the Indianapolis Historic Preservation Commission, Anderson is excited because of her experience working with Indianapolis communities, she said.
The IHPC was founded in 1967, according to Indy.gov. Their role is to preserve and restore historic buildings and neighborhoods in Marion County. Anderson said her role at IHPC is to review applications to ensure petitioners' plans are appropriate for locations.
"If they want to put in windows, or if there's a new building that's going to be erected … in a historic district, we, as commissioners, would review that appropriateness application," Anderson said. "[We] would look at one … the historic district plan to make sure that whatever they're requesting aligns with that plan, but then two, we would layer that with what does the zoning require within the community? What are the sign ordinances?"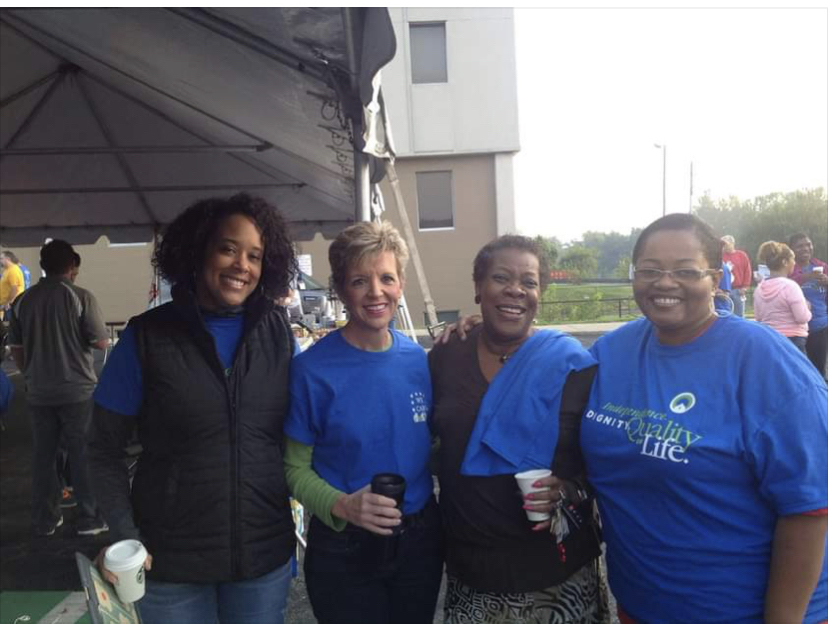 Anderson also works for Illinois Facilities Fund, or IFF, as a director of real estate solutions in the Indiana market, according to Inside Indiana Business. IFF, according to their website, provides leadership, capital and real estate solutions to communities across the Midwest.
"[At IFF] I talk to nonprofit leaders and boards about what they want to do in their strategic plan, as it relates to facilities, and help them to vision and create a path forward to ownership or new leasing that provides the space that they need to do the programming and continue to do the mission that they're there to do," Anderson said.
Anderson's first community development job, she said, was at the Near North Development Corporation on a project called the 16th Street Initiative. There, she worked in the Herron Morton and Old Northside neighborhoods, she said. Previously, Anderson also served as executive director for both the Irvington Development Organization and the United Northeast Development Corporation. According to Anderson, she focused on streetscape, community and small businesses projects during her time at Irvington. At UNEC, she said she worked on the Northeast Corridor Quality of Life plan.
"As the director there [at UNEC], I co-led our Northeast Corridor Quality of Life plan, which was an engagement process that basically empowered over 900 people to dream about what they wanted their community to be, and then gave them the tools to figure out how to start to implement those dreams," Anderson said. "So for example, the community really believed in … schools and education. And so we supported three really strong charter schools within the community."
While Anderson also graduated from Indiana University–Purdue University Indianapolis with a Bachelor of Arts in Public Affairs and Management, she said she went to UIndy to gain technical skills such as construction. She said the real estate program and its instructors helped her become a more rounded professional. In addition, Anderson said that she was surrounded by great professionals and people during her time at UIndy.
"It's as much about the education as it is about the people who you're around. And we had an outstanding cohort group of professionals and individuals that I still talk to today," Anderson said. "One that I work with at IFF, but also folks that like I can call and say, 'Hey, I've been thinking about this project,' or I can refer people to them."
According to Anderson, her experience gives her a chance to have a more open view on requests and support individuals, organizations, businesses and families. Another reason she is excited to be a part of IHPC is the equity piece, she said.
"We don't have a very diverse council, and most of the commissioners have been on that commission for decades," Anderson said. "So to bring in just another diverse person, another woman, another Black woman and a woman who has been in community and nonprofit development, it was really important to me that we have some of that representation at the table. So I came with a little bit of that background and it just kind of all made sense."
IHPC Administrator Meg Purnsley said she is happy about Anderson joining the commission. According to Purnsley, Anderson was appointed at the end of December and brings to the table a background in community development and affordable housing.
"I think it's fantastic. I've known Amandula for almost 20 years and she has played a role in historic preservation over those years," Purnsley said. "So she's pretty familiar with what the IHPC does and has had a lot of interactions with the commission in the past."
Anderson hopes she receives good applications at IHPC, she said. It is important to preserve communities and recognize where they come from to know where they are going in the future, she said.