The University of Indianapolis Cross Country team had a successful season in 2019 and now in 2020 are being led by junior runner Nathan Herbst and senior runner Lauren Bailey. Last season both teams advanced all the way to the NCAA Midwest Regional and then Bailey was the lone runner for nationals where she finished 9th which qualified her an All-American, according to UIndy Athletics. The Greyhounds are looking to continue this success this season.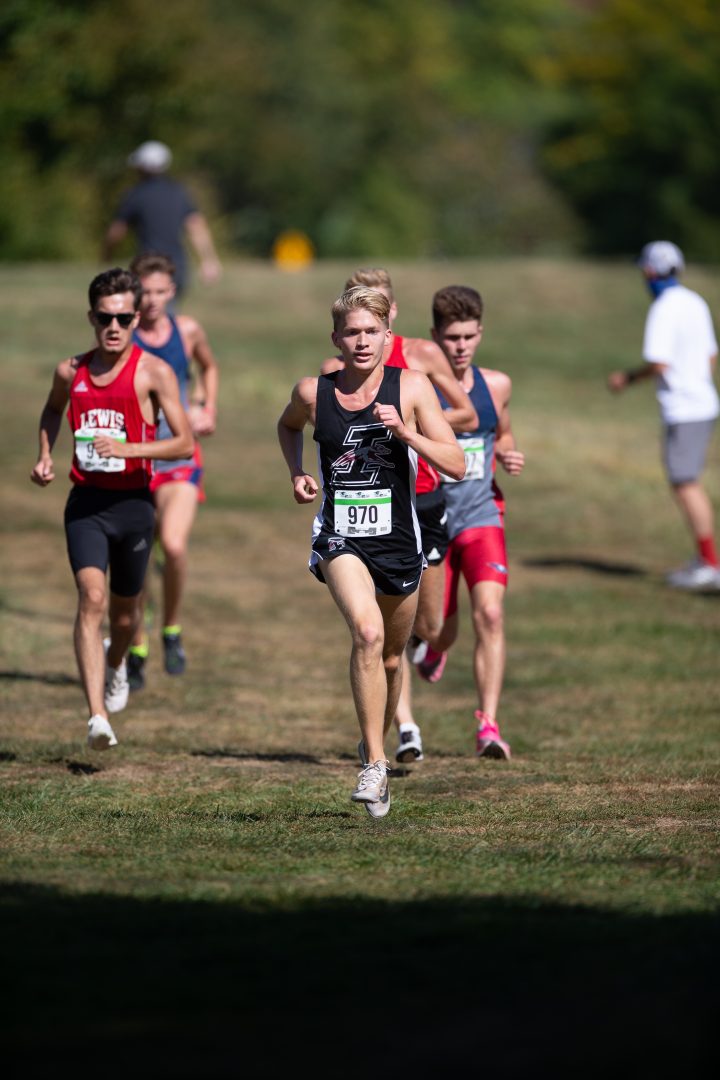 Men's and Women's Cross Country is one of the only sports happening for the fall season due to the COVID-19 pandemic according to UIndy Athletics. The GLVC has collaborated with coaches to establish a plan for competing teams with proper safety procedures, according to UIndy's Athletics. Head Cross Country Coach Brad Robinson said the team has been adjusting due the pandemic and the changes it has caused. He said figuring out the new normal was uncertain at first.
"Hearing that we were actually going to have the opportunity to get a few races in this season definitely changes the demeanor and the attitude for everybody in a much more positive light across the board," Robinson said.
Herbst struggled last year, with his best finish being at the 2019 GLVC Championships where he finished 33rd. For this year he has had two top five finishes so far this season setting multiple meet personal bests. According to Herbst, it was mentally challenging and boring training without his team. One way the team kept each other accountable for training was through social media, according to Herbst.
"Runners are connected on social media," Herbst said. "We would post every day and we could see our mileage and runs, and that would encourage us to get good training in."
According to Herbst, he says he is excited to be back with his teammates, not just because he missed them, but they can build each other up.
"Being back with my teammates, I feel like I've gotten my head kind of screwed back on right… I feel like that has helped me mentally a lot too, just to help me push myself more to develop physically and get stronger as well," Herbst said.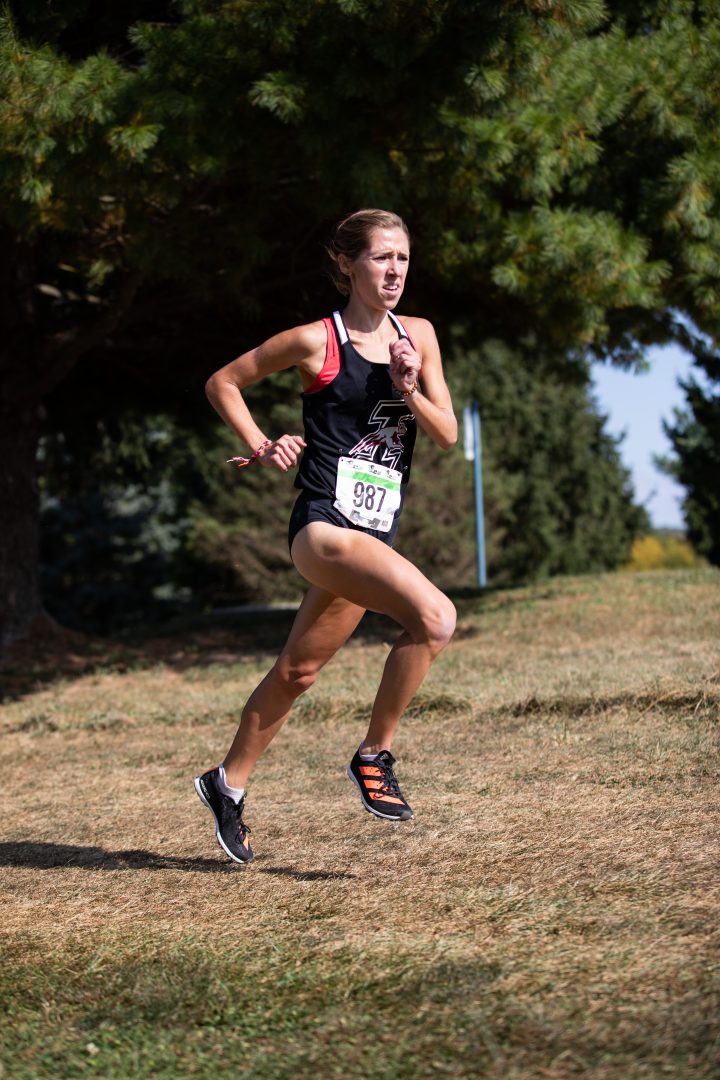 As for Bailey, she had an impressive season last year with multiple top five finishes leading up to a national meet appearance. On her way to nationals she had a first place finish at the John Bullock Invite and then a second-place finish at the GLVC Championships, according to UIndy Athletics. Bailey said that running again gave her a new outlook.
"So the big goal that I had was just to look at running in a different way," Bailey said. "From a new perspective of just regaining that sense of joy and remembering that this is running is something that should be taken as a joy each and every day."
The Greyhounds kicked off their season at the GLVC Triangular Meet at Northview Church. The women's team placed second and the men third. To start off her senior season, Bailey had a time of 17:00.1, resulting in a first-place victory and to start off his junior season, Herbst achieved a new personal best record of 18:54.1, leading him to third place according to UIndy Athletics.
During the week of Sept. 29, Bailey was named not only the GLVC Runner of the Week but also the week's national runner. Bailey won GLVC Runner of the Week once again for the season, on Oct. 13. According to Robinson, he said anytime an athlete is nationally recognized, it should be celebrated.
"Lauren [Bailey] is somebody who raises the bar consistently, it's one of those that she surprises us and doesn't surprise us anymore just because of the determination, the goals that she sets and what she's striving for," Robinson said.
The Greyhounds traveled to Springfield, Illinois to compete in the East Division Race on Oct. 10. The women's team placed in third while the men's team placed in fourth according to UIndy Athletics. Bailey finished the 6K with a time of 20:20:71, which is a personal best, and in the process broke a UIndy record. Herbst earned a 90-second personal best time of 24:42.72, resulting in a third place.
The Greyhounds will travel to Elsah, Illinois on Oct. 24 for the GLVC championship. According to Herbst, the Greyhounds are looking to put a stop to the University of Southern Indiana's title they have held for the last 20years.
"I think we'll just show up with the intention to compete for the title. We're going to leave it all out there and see what happens," Herbst said.
Editor's note: In the interest of transparency, Nathan Herbst is the Opinion Editor for The Reflector.