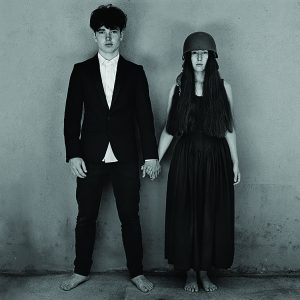 Since arriving on the music scene in 1976, U2 has managed to put 14 studio albums under their belt. A band with this amount of experience, and this amount of time in the music industry, should know how to mix things up and continue creating new and refreshing music for all different audiences to enjoy. On the contrary; after listening to their entire discography, I have come to realize that this band has survived so long not because of this, but instead because they continuously appeal to the same listeners, over and over again, and no one else. U2 recycles the same sound, style and lyrics on every album they produce, and "Songs of Experience," their latest, is no exception.
The main issue with "Songs of Experience"  is the lyrics. A majority of the songs are songs about love, which ends up being a negative. The band's lead vocalist and writer, Bono, has been married since 1982, and most of the love songs he has written are about his wife. The issue I have with this is since around the ninth album, "Pop," each love song has been the same as the rest, so songs like "You're the Best Thing About Me" and "Get Out of Your Own Way" don't provide anything new, and "Summer of Love" is nothing but forced metaphors. There are a few diamonds in the rough that have their own original and deep meaning, but because of the structure of the lyrics, Bono's vocal delivery and the frequent use of the word "you," the songs still come across as being about some kind of relationship.
As per usual, U2's instrumentals are excellent. Larry Mullen Jr. performs excellently on drums,  especially in the first single off of the album, "You're the Best Thing About Me," and the fills from "Book of Your Heart" are very lively and exciting. Lead guitarist, The Edge, when partnered with Bono's dulcet vocals, creates U2's patented dramatic sound. The way Bono's voice is duplicated and echoed after him makes the album sound like a much larger performance than it actually is.
If you enjoy U2's sound, this album is what you're looking for. But if you aren't a fan of the band already, this definitely isn't going to draw you in. Separating the album from the rest of U2's music, its lyrics lack content, but its instrumentals are exciting. There are better bands and better albums to listen to for the dramatic take on rock and roll.
CHECK OUT THIS ALBUM IF YOU LIKED:
"BAD BLOOD" BY BASTILLE